cPanel comes equipped with several tools that allow you to effectively combat spam from being sent to your email accounts. This article will go through how to use and configure your spam filtering tools.
Refer to this guide if your server is running a legacy version of cPanel.
---
Spam Filtering
Start by navigating to Spam Filters.

This will bring up the Spam Filters menu,which looks something like this: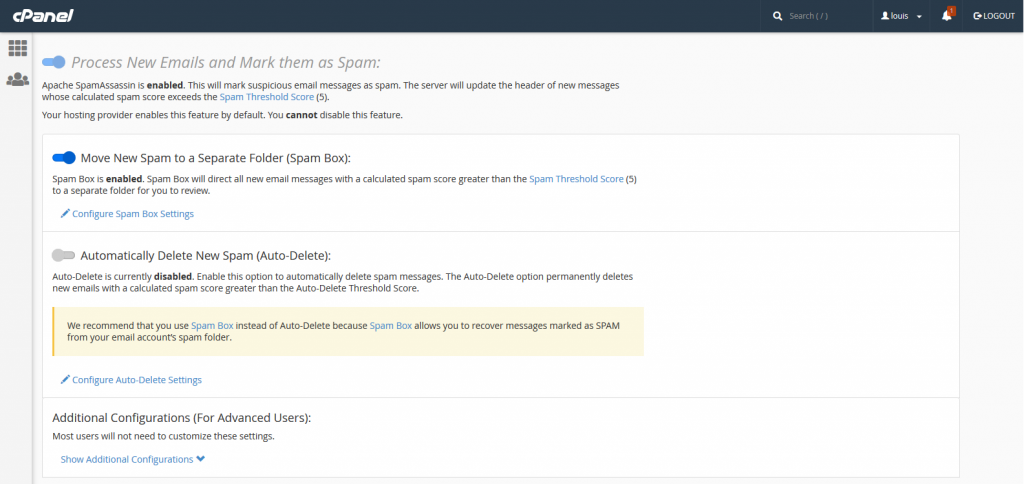 SpamAssassin is an spam filter that uses scoring to determine whether an email is spam. This page will allow you to select how spam emails are processes. Spam emails can either be moved into a spam folder or be auto deleted by toggling the Spam Box or Auto-Delete options.
The threshold for deciding which emails are spam can be changed by clicking on Spam Threshold Score. This will bring up a new page where the Spam Threshold Score can be adjusted.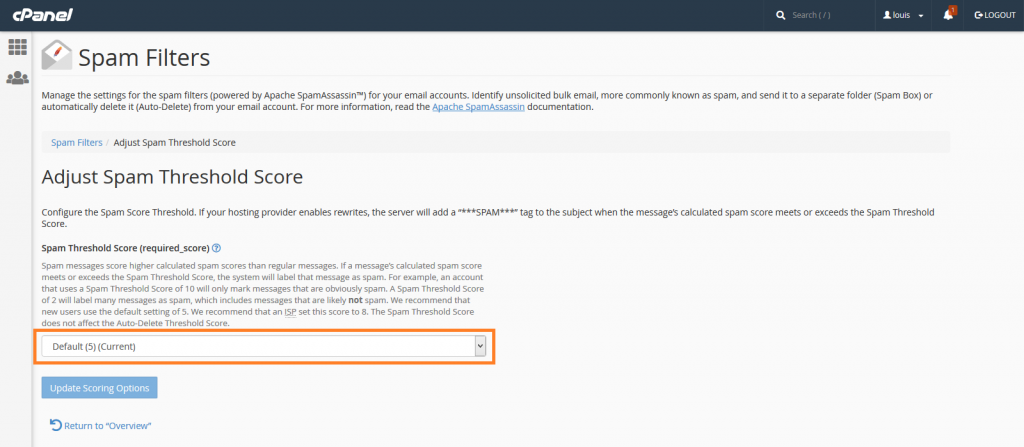 Normally, the spam threshold does not need to be adjusted, except in certain cases. If you find that many non-spam emails are not being received, it can be helpful to increase the spam threshold score, which will allow more emails through. However, if you find yourself receiving more spam emails than normal, lowering the spam threshold score will allow less emails through.
---