Step 1 : Open your phone Settings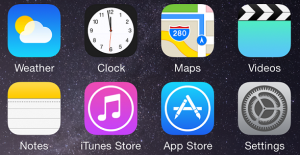 Step 2 : Go to Mail, Contacts, Calendars settings.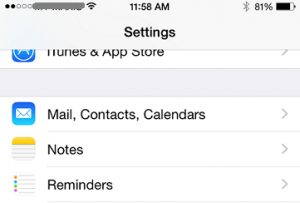 Step 3 : Select Add Account under Mail, Notes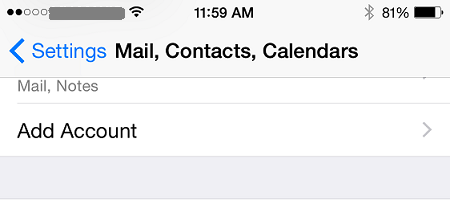 Step 4 : A list of account types appear. Select Other.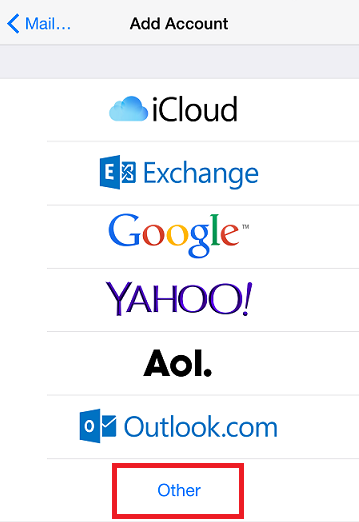 Step 5 : Next, select Add Mail Account.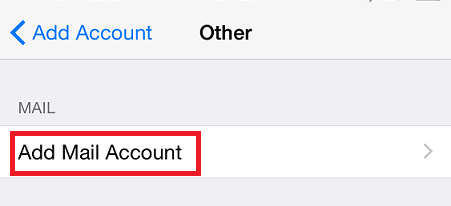 Step 6 : At the new account settings, insert the account name which you'll recognize it as Smartermail Email.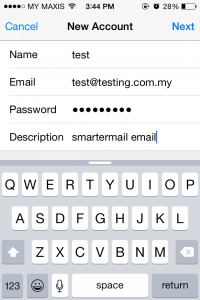 Step 7 : Click Next,choose Imap tab and fill in the information for Incoming & Outgoing Mail Server.Please use your hostname for incoming and outgoing mail server (e.g mail.yourdomain.com)
Step 8 : Once you clicked Next, you will be prompted with warning Cannot Verify Server Idendity, select Continue for both Incoming and Outgoing server.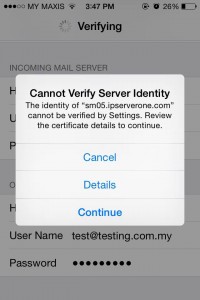 Step 9 : Select Save to confirm on the settings. Keep the Mail service enable on the settings save.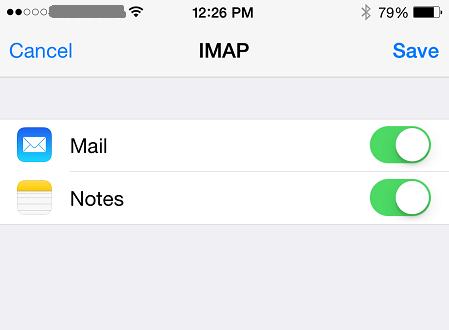 Step 10 : You will be directed back to your iPhone Settings page now. The account name that you added should appears in the Settings.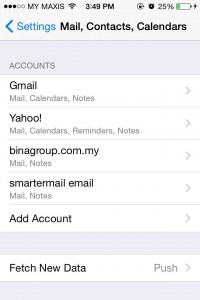 Step 11 : Go into your account settings (smartermail email),tap on your account name and  (a)select the Advanced Settings of Incoming settings.(b) Make sure the Incoming Settings having the information below:
For IMAP a. Use SSL : Yes  b. Authentication Type : Password  c. IMAP Path Prefix : None  d. Server Port : 993
Step 12 : Then, go to  SMTP and click on Primary Server Tap.Make sure the SMTP Settings having the information below: a. Host Name : mail.yourdomain.com b. User Name : *Insert your email address* (eg. test@testing.com.my) c. Password : *Insert your email password* d. Use SSL : Yes Authentication Type : Password Server Port : 465
Step 13: Press Done and the email settings is now complete.