Step 1 : Open your Thunderbird.
Step 2 : Select on the tab which you assigned name for your Thunderbird. Click Email under the Create a new account section.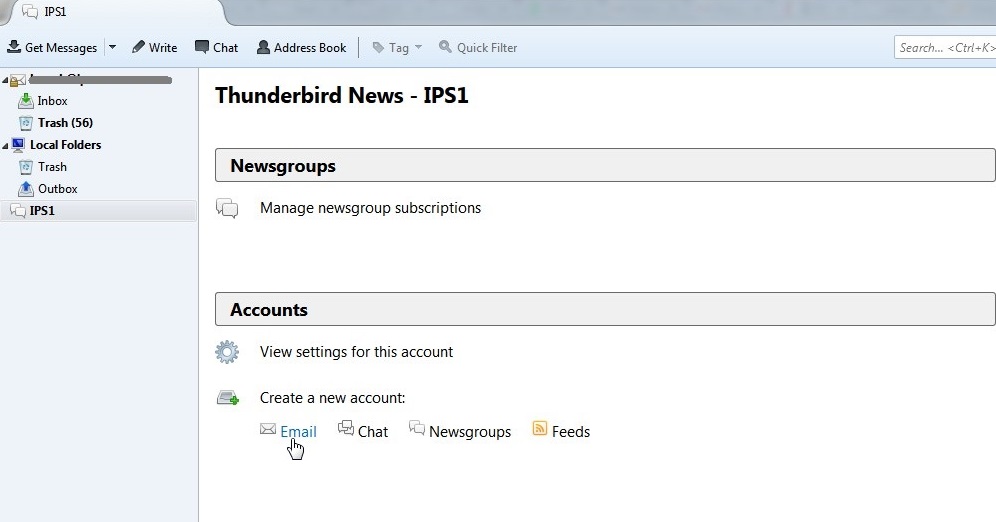 Step 3 : A Thunderbird account settings Windows will be prompted out. Select the Skip this and use my existing email button to continue to next page.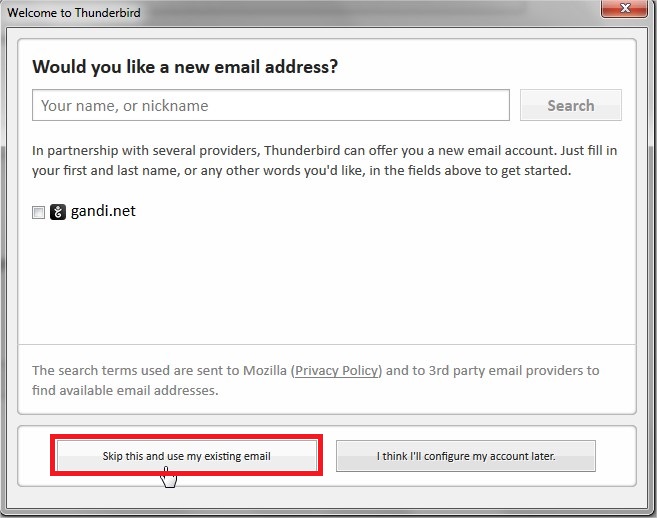 Step 4 : Key in the account name, email address and password for the Thunderbird account reference. Select Continue for the next settings.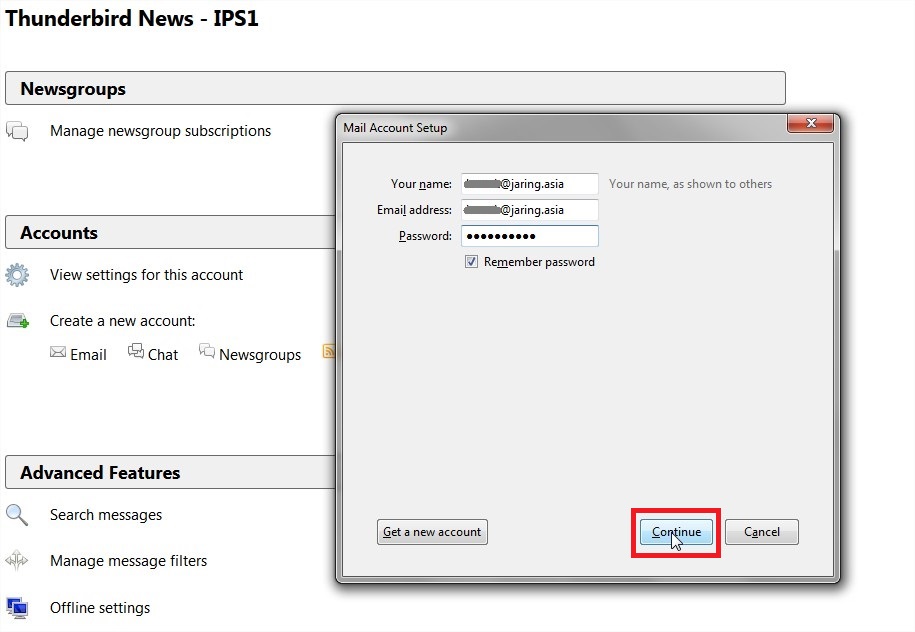 Step 5 : Next, Select the Manual config.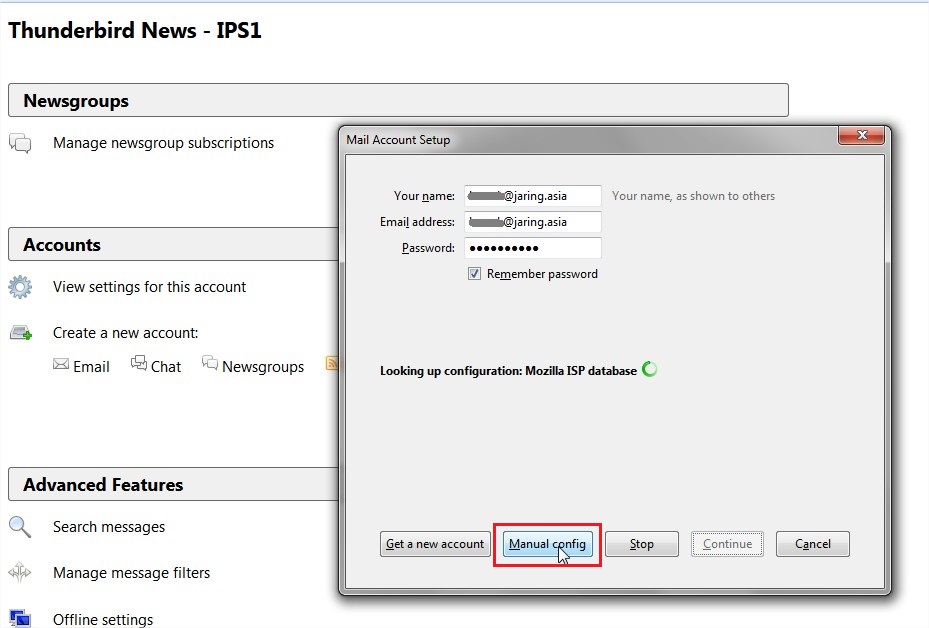 Step 6 : Key in the settings according to information below:


Incoming Protocol Service : POP3 Incoming Server Hostname: mbox.jaring.asia Incoming Port : 995 Incoming SSL : SSL / TLS

Incoming Authentication : Normal Password


Outgoing Protocol Service : SMTP Outgoing Server Hostname: smtp.jaring.asia Outgoing Port : 465 Outgoing SSL : SSL / TLS

Outgoing Authentication : Normal Password

Username to be filled in should use the full email address.
Eg. ipserverone@jaring.asia ipserverone@pd.jaring.asia ipserverone@pc.jaring.asia ipserverone@po.jaring.asia