Your personal information are opened to public if you do not subscribe to WHOIS Privacy Protection. Hence, we would advise our customers to do so to mask their personal information from their domain name registration for safety and security purposes.
Step 1 – Login into IPServerOne Customer Portal.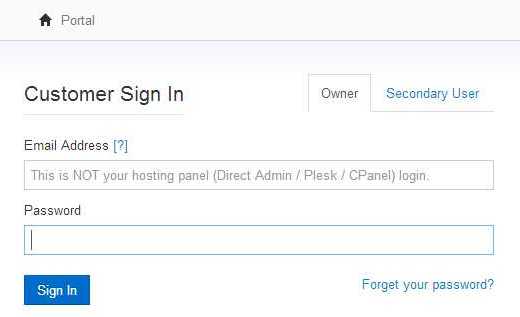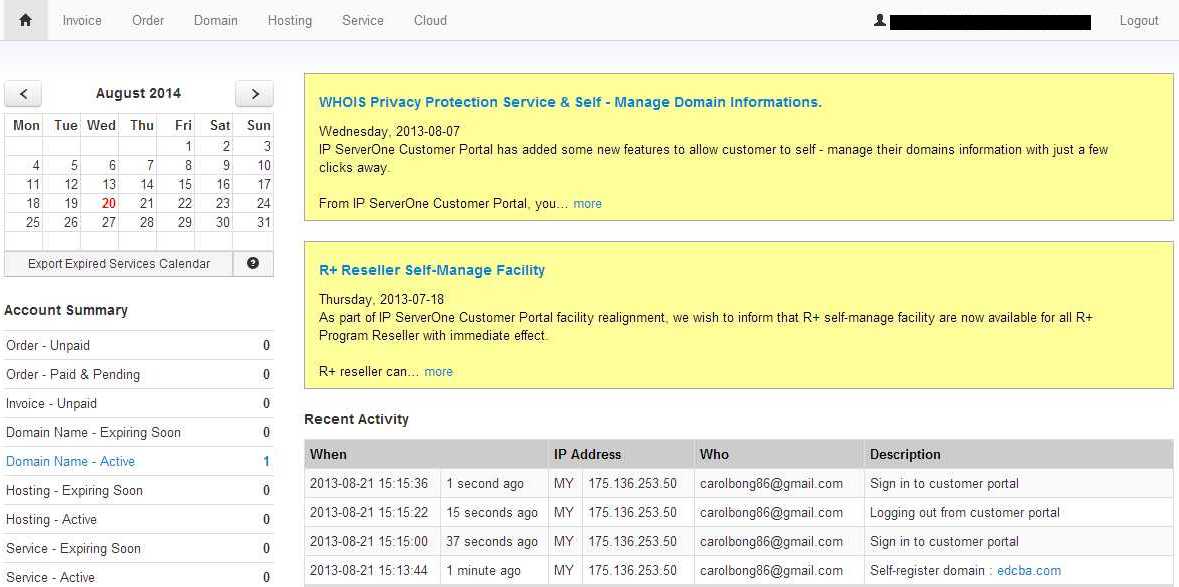 Step 2 – Search for the domain that you wish to subscribe WHOIS Privacy Protection for.

Step 3 – Click "Subscribe WHOIS Privacy".

Step 4 – Click "Subscribe to WHOIS Privacy".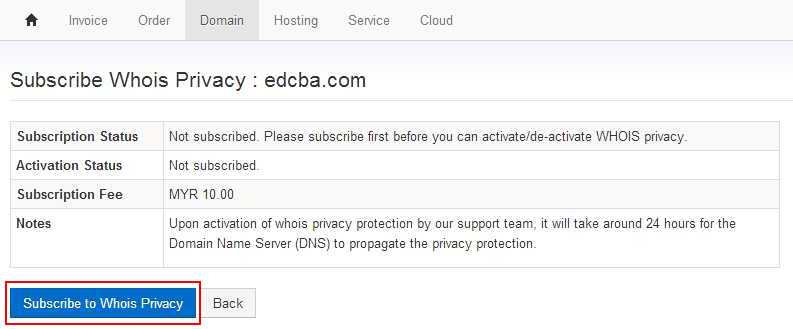 Step 5 – Click "Pay Now".
Step 6 – Choose your preferred payment method.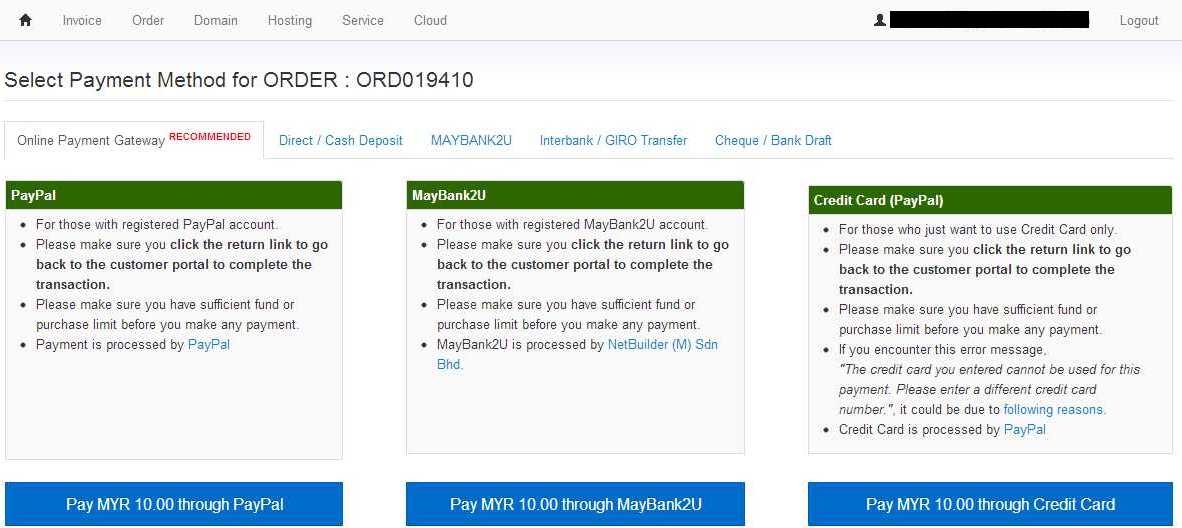 Step 7 – Kindly allow 24 to 48 hours upon payment for WHOIS privacy protection to be activated.