1) Enter the domain name that you wish to register. Select domain extension then click the Check button.
2) Select the available domain name from the domain result table and choose  the number of year of registration term. You also may pick up Linux Hosting, SME Hosting and Email Hosting  next to the domain result individually.
3) Click the 'Review Domain Contact' button.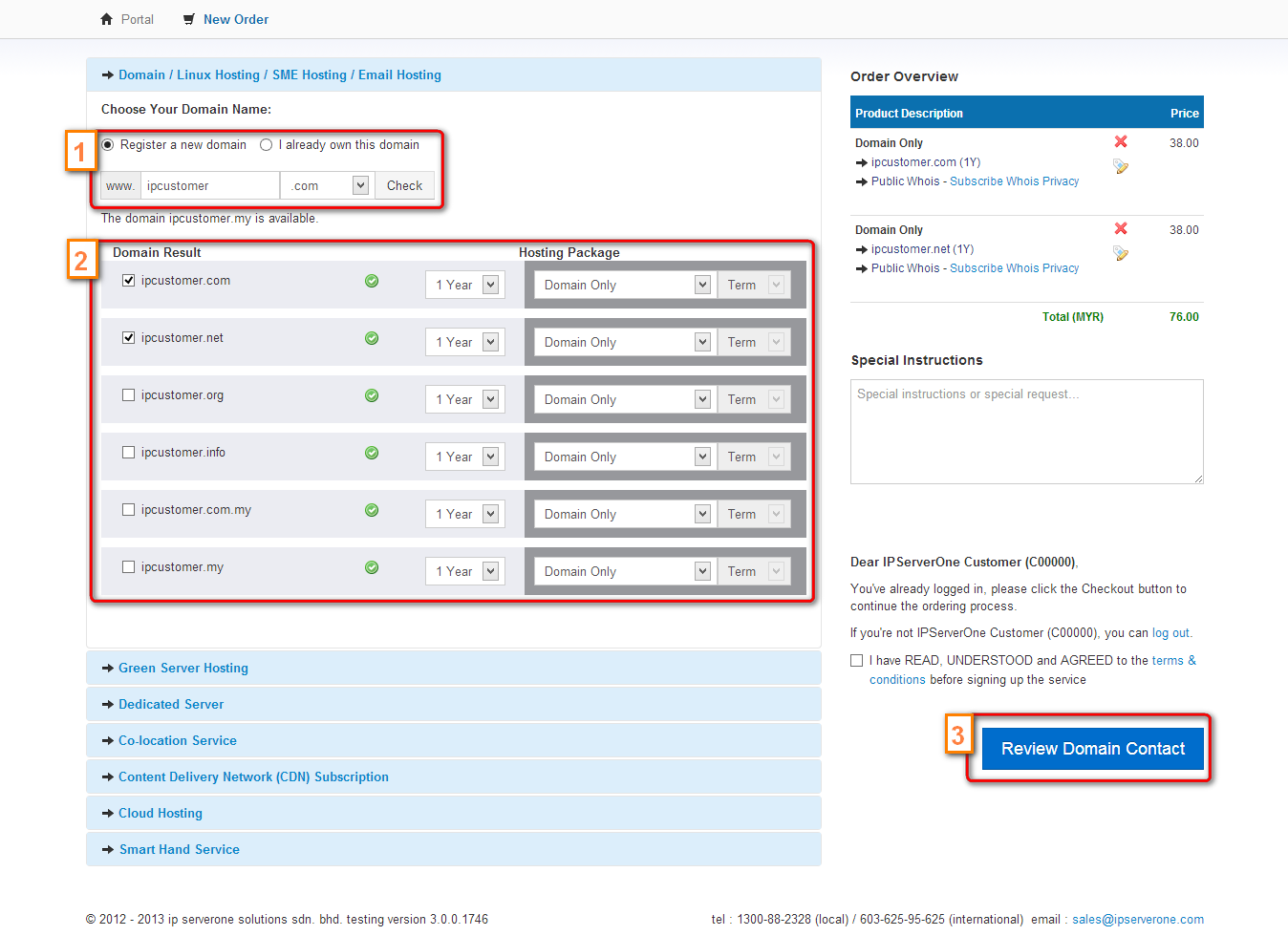 4) Review domain administrative and billing contact then click the 'Update domain administrative contact & domain billing contact' button.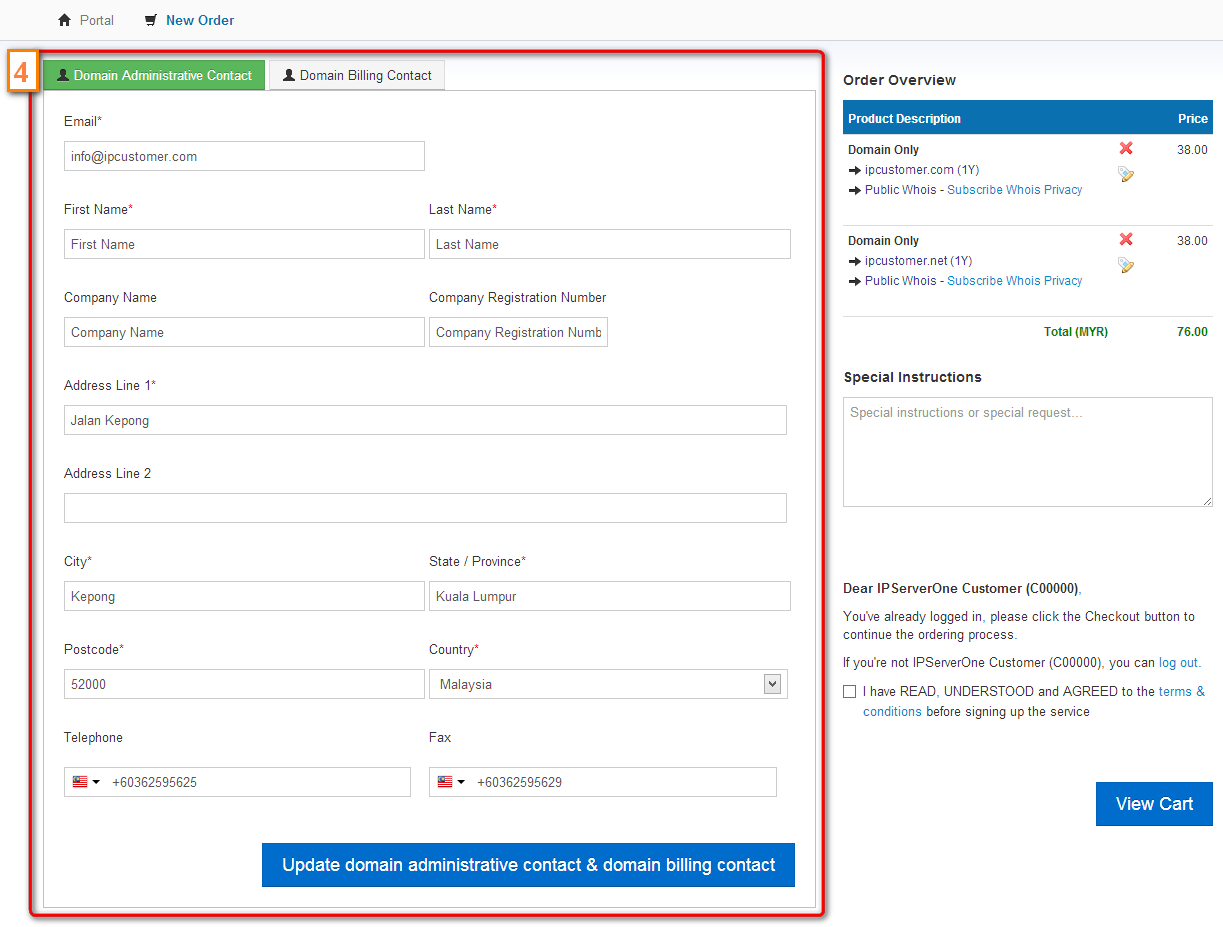 5) Type your special instructions or special request in Special Instructions box if any.
6) Read, understood and agreed our terms & conditions.
7) Click the Checkout button.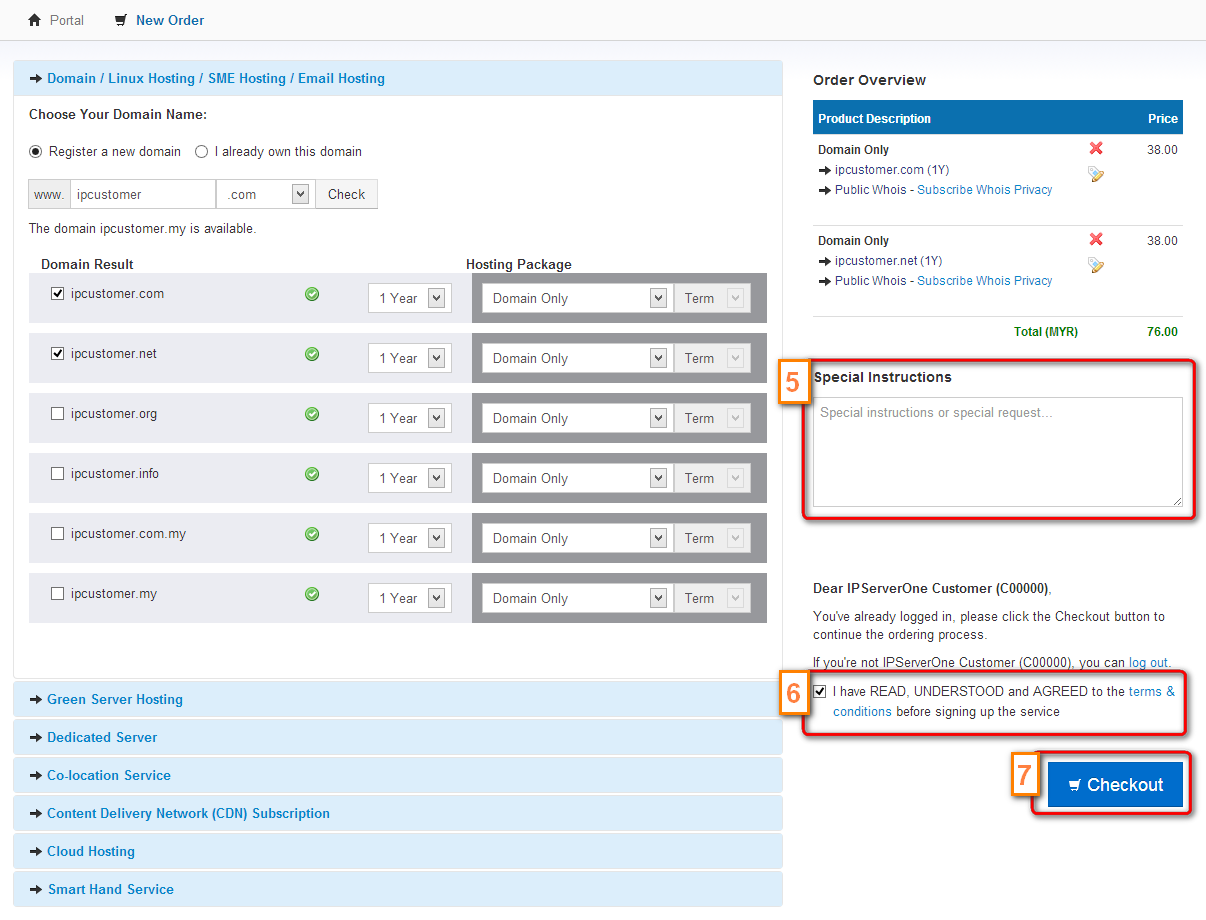 Note: You'll redirecting to order invoice in client portal. You can make a payment from our several payment method.
8) Click the 'Pay Now' to make a payment.

9) Select your payment method. We are always recommended you to using our online payment gateway. We are accepted direct debit, credit card, paypal, manual bank transfer, cheque and bank draft.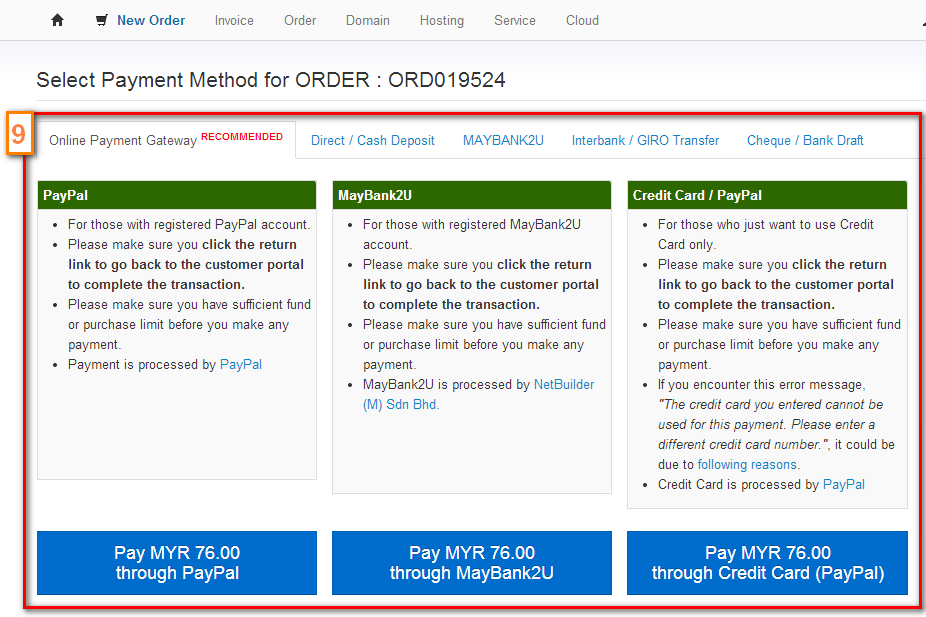 10) Your order will be processed within 48 hours once your payment had been made.