Step 1:  Log on o to Godaddy, go to My Account.
Step 2: Click Domain Launch button.

Step 3: Click domain name.

Step 4: Click Manage in Domain Enhancements Privacy area.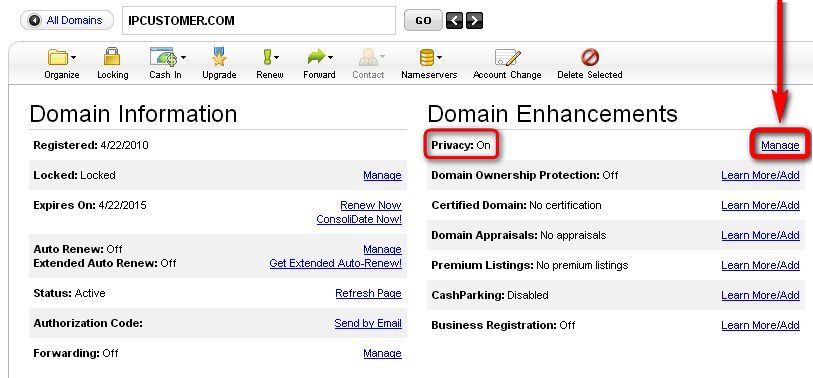 Step 5: New popup window will come out, please insert your login information. Please note that this login information is different than your Godaddy login information.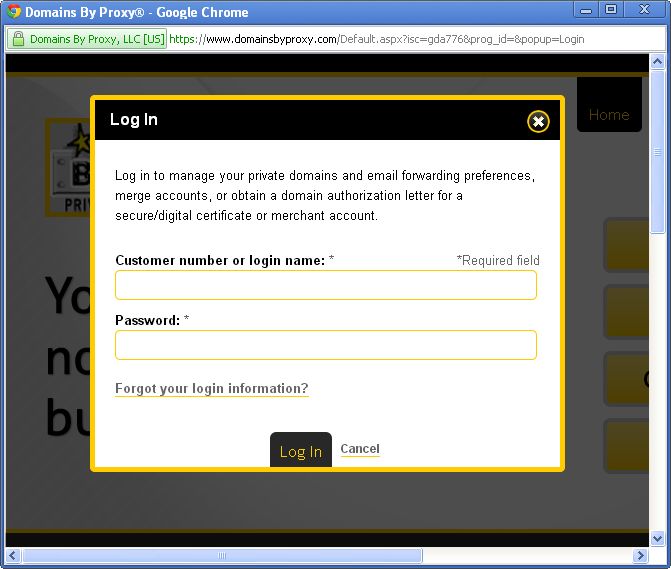 Step 6: Click on Cancel private registration button.

Step 7: Make sure that your Domain Enhancements Privacy is Off