Step 1 – Open Internet Information Services (IIS) Manager.
Step 2 – Under the "Connections" panel, expand "Server" list and then "Sites". Navigate to the web site or application that you want to configure a custom error page for.
Step 3 – Under the "Home" panel, click on "HTTP Redirect".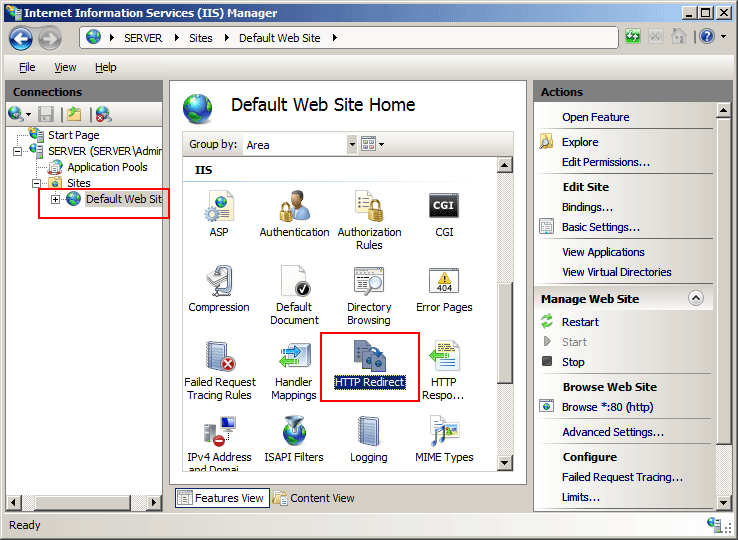 Step 4 – Check the box for redirect request and enter the new destination URL.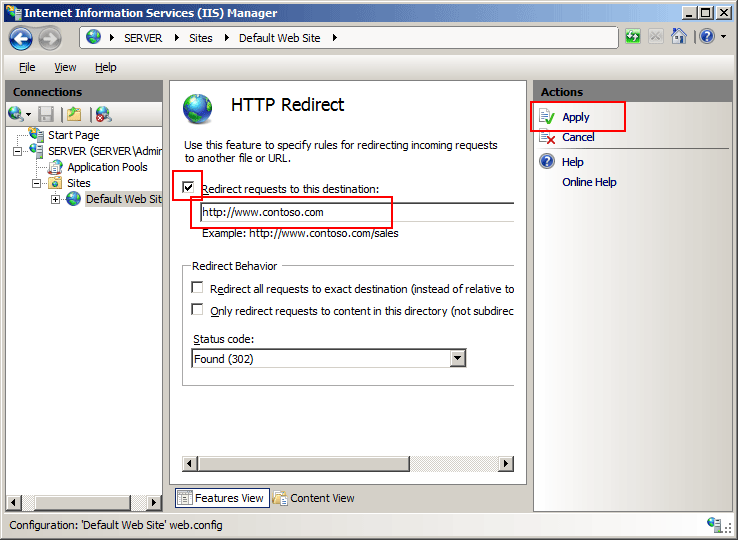 Step 5 –  You can optionally specify any of the following options :-
Configure the redirection destination to be the exact destination as entered.
Configure the redirection destination to be limited to the destination URL's root folder, not subfolders.
Configure the HTTP status code, which can be one of these three options:
301 Permanent
302 Found
307 Temporary
*Note: IIS 7 will respectively return the following actual HTTP response statuses for each of the above options:
HTTP/1.1 301 Moved Permanently
HTTP/1.1 302 Redirect
HTTP/1.1 307 Redirect