Step 1 – Login into IP Serverone Customer Portal –> https://portal.ipserverone.com/login_owner/
Step 2 – Search for the expiring domain name/hosting services under "Account Summary".
Note: Your domain name/hosting services are renewable if it is expiring in 90 days before service expired date.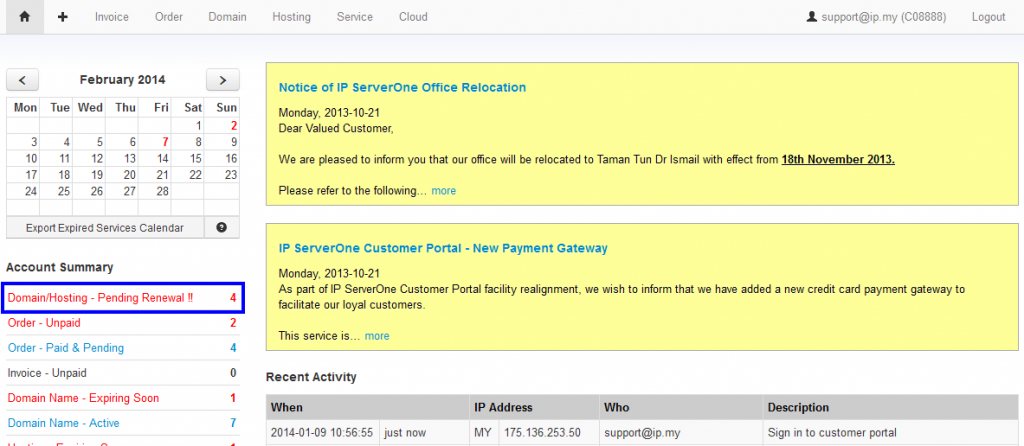 Step 3 – Select the domain/hosting items you wish to renew.

Step 4 – Choose and select the number of years you wish to renew for the service.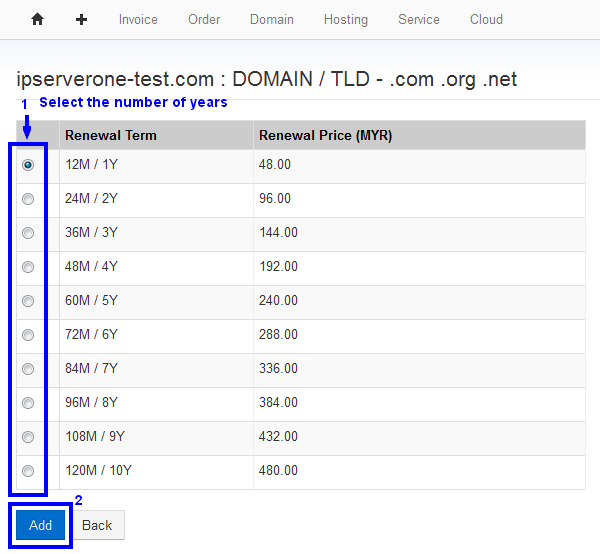 Step 5 – After the renewal term(s) selected, the order will be automatically added to the renewal cart. Proceed to the next renewal item(s) you would like to renew.

Step 6 – Click "Confirm Renewal Item" button after order confirmed.

Step 7 – This step shows the total renewal items you have selected. Click "Create Renewal Order" to proceed.
Step 8 – Renewal order created. You may proceed to remit payment with "Pay Now" button.

Step 9 – Choose your preferred payment method. We have PayPal, Maybank2u and Credit Card payment options.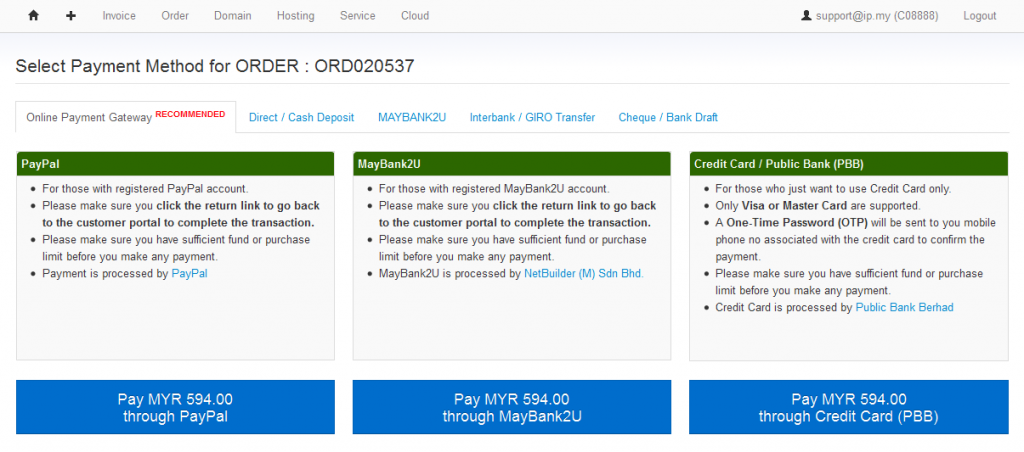 Step 10 – Payment successful. Your services renewal status will be updated within 1 working day.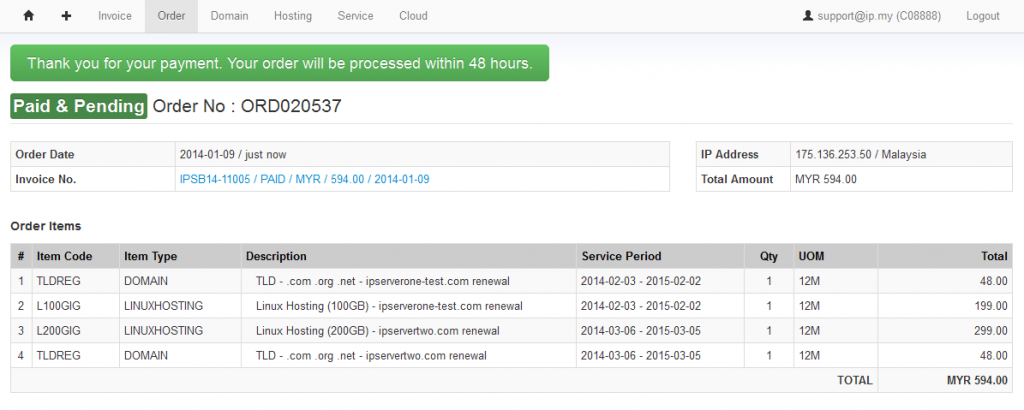 Step 11 – You may check your renewal order under 'Paid & Pending' section.