How to change the email address? Follow this guide below :
1)    Login to http://mynic.my and click forget username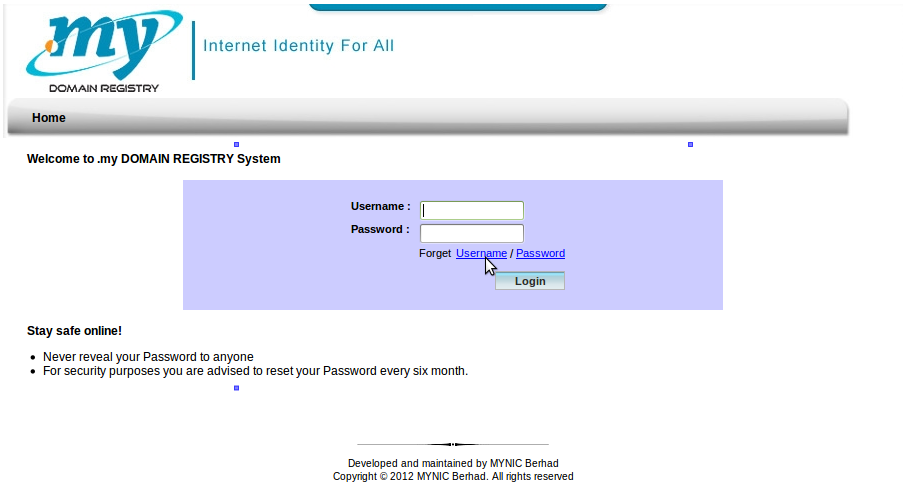 2)   Whois the (hostname) and copy the Administrative Contact Code and paste it to the webpage.

3)   After submit the contact code, it will give two option to select :
The username will be sent to your current email address XXXXX@email.com
If the current email address is invalid or not functioning, please assign a new email address for this username : _______________

4)   After select either one, click Submit and below screen will be appear.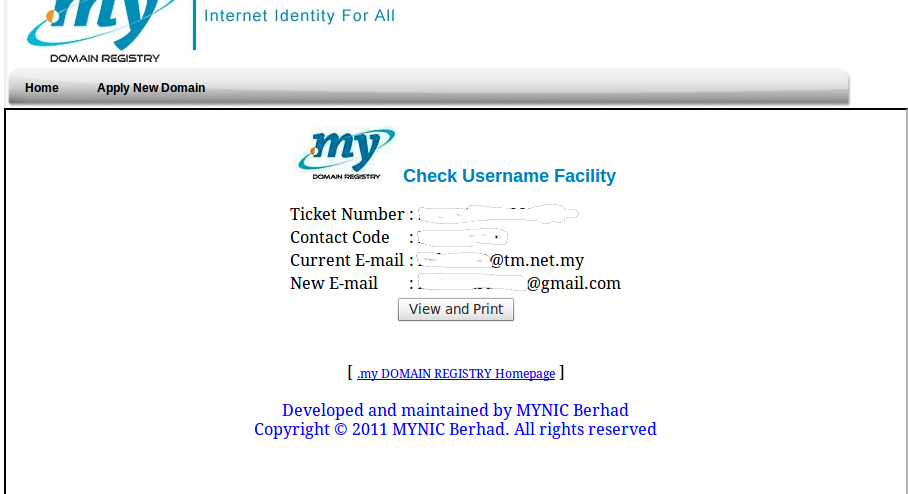 5)   Click View and Print.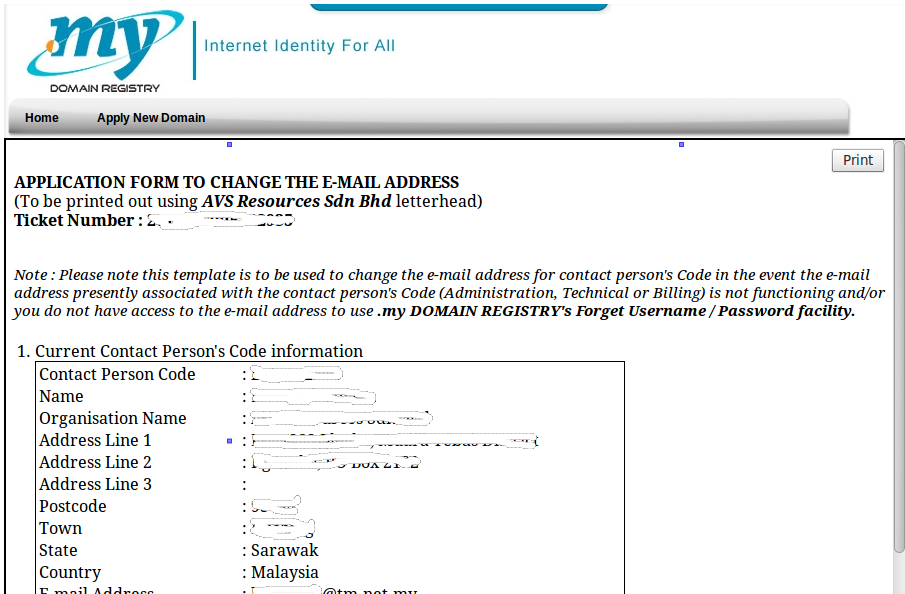 6)   Please print out this page and fill up the Signature and Company Stamp.
Instruction : Kindly submit the completed form via fax at 03-89917277 or e-mail to domreg@domainregistry.my.