It is very important that you perform your own back up as often as you can. With Plesk 10, it's really easy to back up your database and in this tutorial guide, you will teach you how to do so step by step.
Step 1 – Login into Plesk10.
Step 2 – Click "Websites & Domains".

Step 3 – Click "Backup Manager".

Step 4 – Click "Database Backup Repository".

Step 5 – Click "Back Up".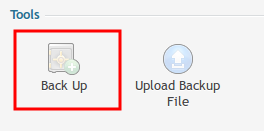 Step 6 – You can choose which database to back up if you have more than one database. Otherwise, it will back up the only available database.
Step 7 – Name your database accordingly to avoid overwriting existing backups and safekeeping purpose. Click "OK". Do note include spaces or special characters in your file name or else you won't be able to download the backup. Do contact us if you encounter a 404 Error or simply name your file without spaces or special characters.