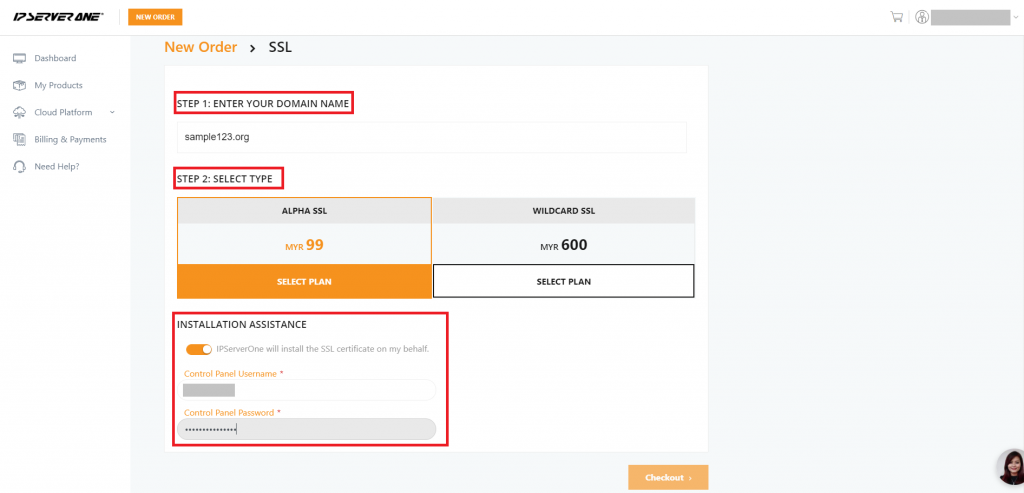 Step1: Insert the existing domain name to ensure that the SSL cert will be installed on the domain name chosen. 
Step2: Select the type of SSL Certificate required.
• Alpha SSL: Can be used only for one domain name such as ipserverone.com.
• Wildcard SSL: Secures all the subdomains like aaa.ipserverone.com or bbb.ipserverone.com.
Step3: For Installation Assistance, you can select the option "IPServerOne will install the SSL Certificate on my behalf". Then, key in your Control Panel Username and Password.
Step4: Check out once order selection has been completed.