Renewals section allows you to make renewals for the expiring services. This section can be accessed under My Accounts page, from the drop-down menu on the top right hand side and also from Dashboard and My Products.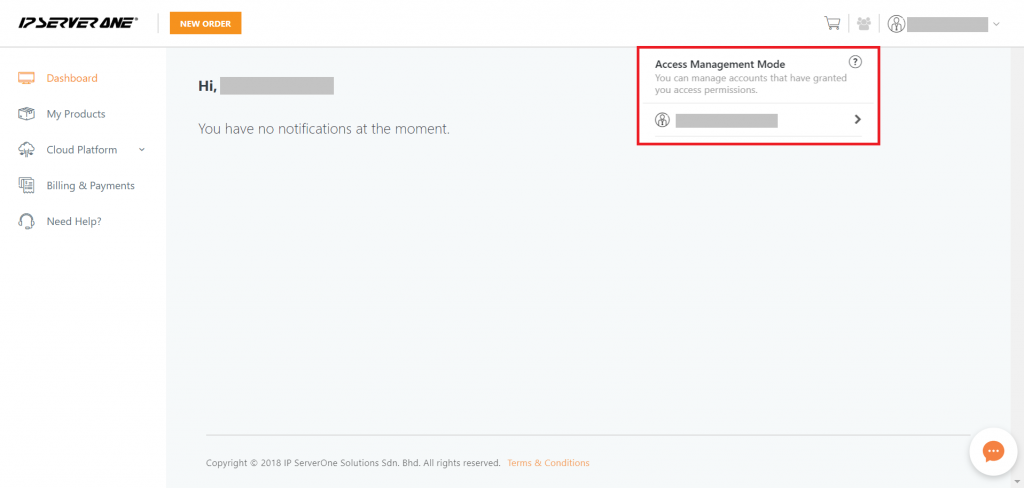 Upon accessing the renewals section, you will be able to see the products that are due for you to make payment. Simply click on Pay Now if you have only one service to be renewed.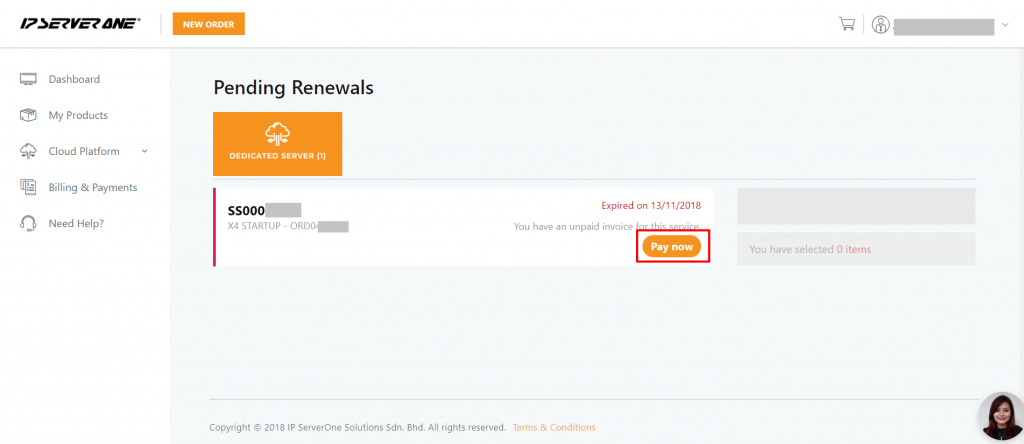 If you have multiple renewals and would like to renew them simultaneously, click on the [+] button.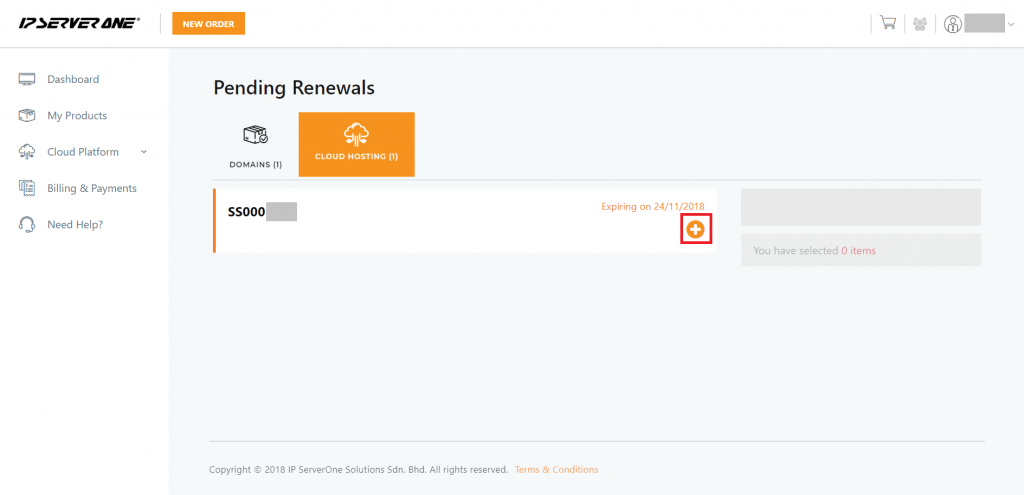 The amount to be paid will appear at the right-hand side of the screen. You may click on Proceed To Payment to check out.