Backup solutions are available for you to have additional backup storage for your hosting.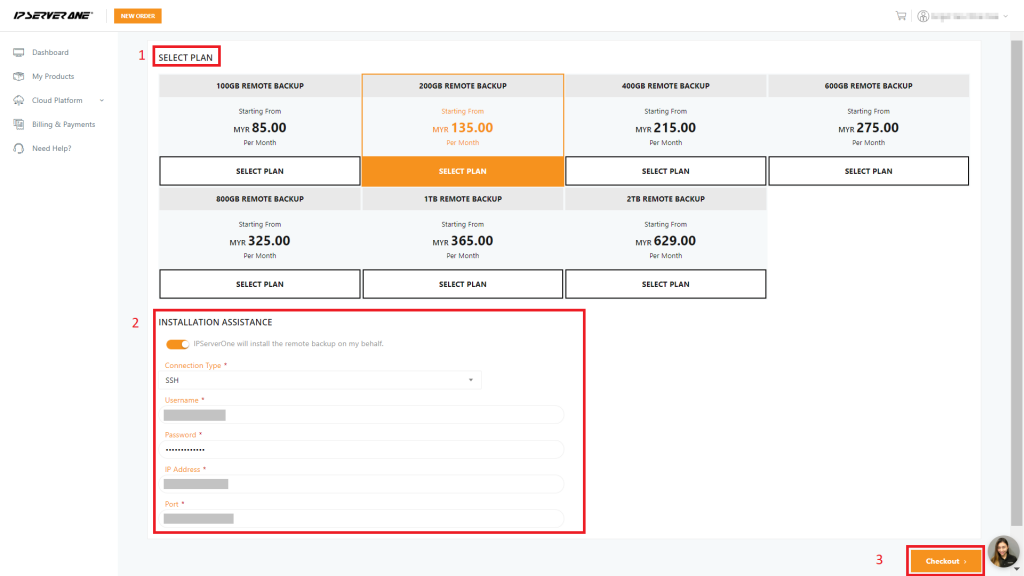 Step 1: Select the required plan.

Step 2: For Installation Assistance, you can select the option "IPServerOne will install the remote back up on my behalf". Then, key in your details as per requested.
Step 3: Check out once order selection has been completed.