Follow the following step if you wish to make payment through Public Bank payment gateway.
Step 1 – Select Credit Card / Public Bank (PBB) payment getaway.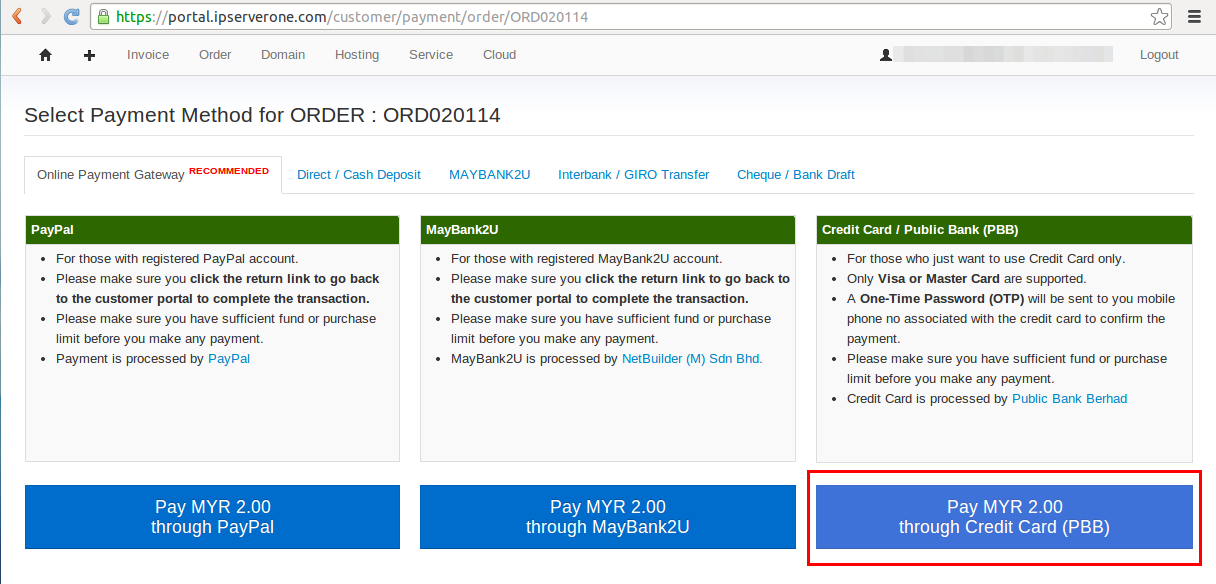 Step 2 – Fill in credit card details in following screen and click "Pay Now".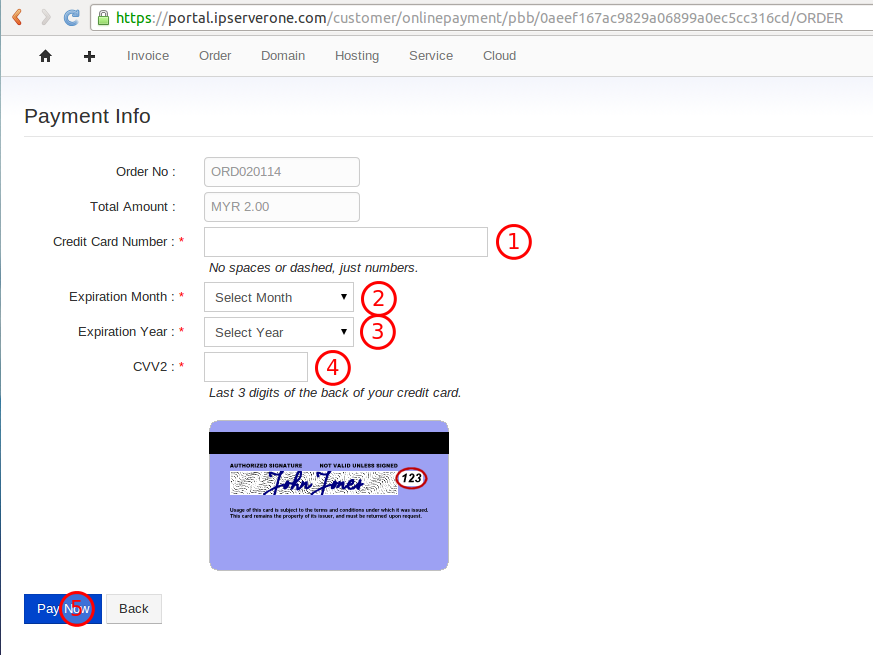 Wait few seconds for payment processing.
*Note: The processing speed is depends on internet speed.
Step 3 – Credit card validation via OTP code sent from Public Bank to your phone
You will receive a sms with OTP code (6 digits) from Public Bank (66300) shortly.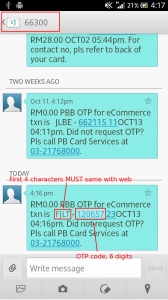 Please verify the 4 characters in the sms received and it must be same with the web information. If same, enter OTP code and click "Proceed".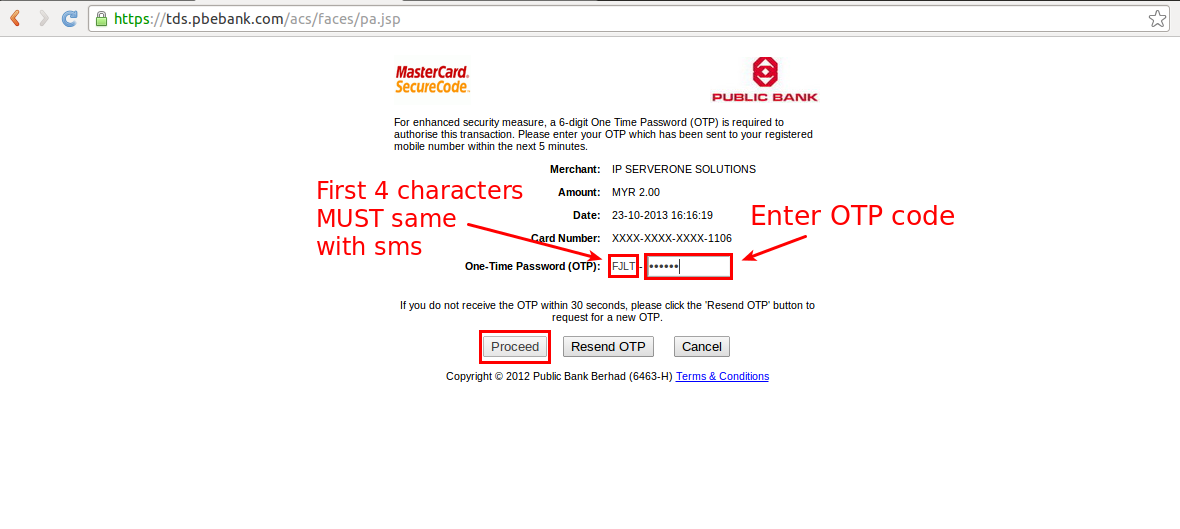 *Note: If you do not receive any sms from Public Bank, please kindly contact Public Bank to update your personal contact number.
Step 5 – Payment done and redirect to payment successful screen.