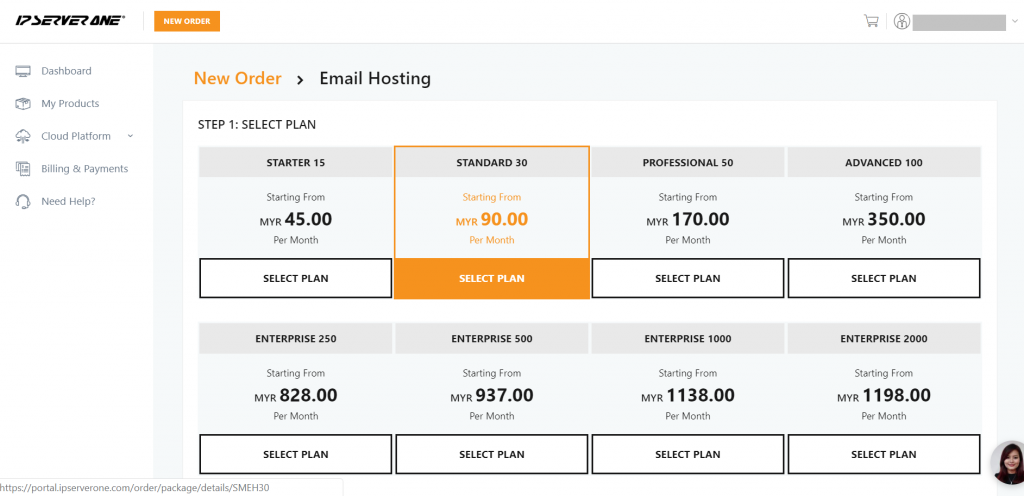 Select your preferred email hosting plan by clicking on the Select Plan.
Then, select the Billing Cycle and Domain Name for the email hosting. You can choose to enable your
existing domain by selecting "Use my existing domain" option, or register a new domain name.
Once you have finalized your selections, click on Checkout.