Step 1: Select "Web Sites" icon under user account.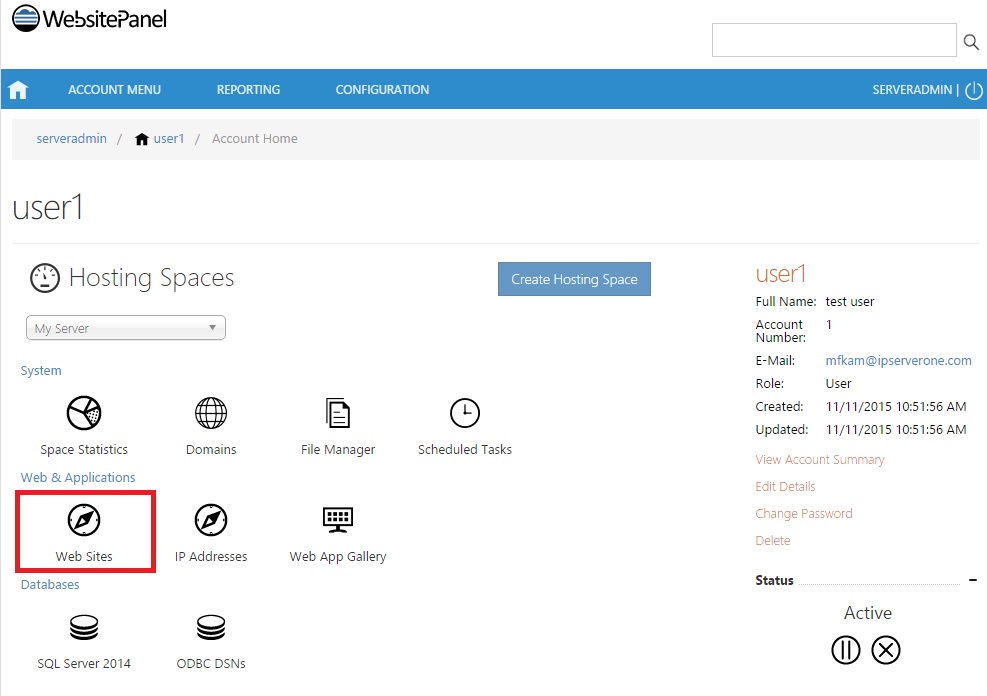 Step 2: Click the "Create Web Site" button to add a website to your domain.

Step 3: Type the website name, and select the domain from the drop down list. When done, click "Create Web Site".

Step 4: After choosing website name, it will redirect you to the website setting page. Perform any necessary changes and click "Save Changes" or "Save Changes and Exit" to update your website settings.