hMailServer is a free, open source, e-mail server for Microsoft Windows. It supports the common e-mail protocols (IMAP, SMTP and POP3) and can easily be integrated with many existing web mail systems. It has flexible score-based spam protection and can attach to your virus scanner to scan all incoming and outgoing email.
Step 1: Download the latest version from here
Step 2: Run the installation, click "Next" until the end and then click "Install"
Step 3: Open "hMailServer Administrator" in your list of programs. In the popup window, click "Add" and type in your hostname and hmailserver username. Click "Save" when done.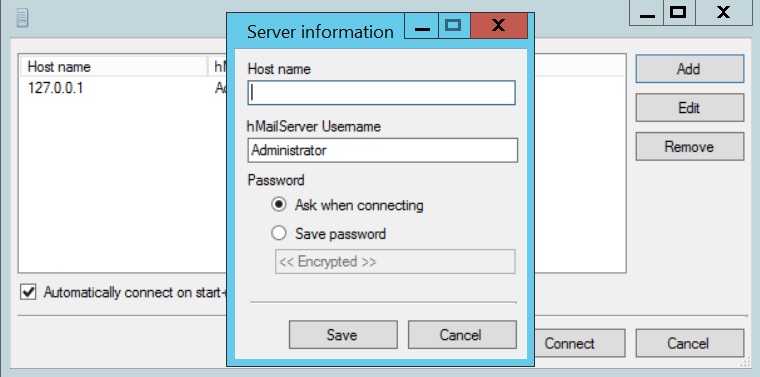 Step 4: Select the host name that you wish to login to and click "Connect", it will ask for a password. Type in the password that you use for logging in to WebsitePanel.
Step 5: If successful, the welcome page for hMailServer will popup. Leave this for now and login to WebsitePanel using browser.
Step 6: Select "CONFIGURATION" tab and click "Servers" from the drop down list.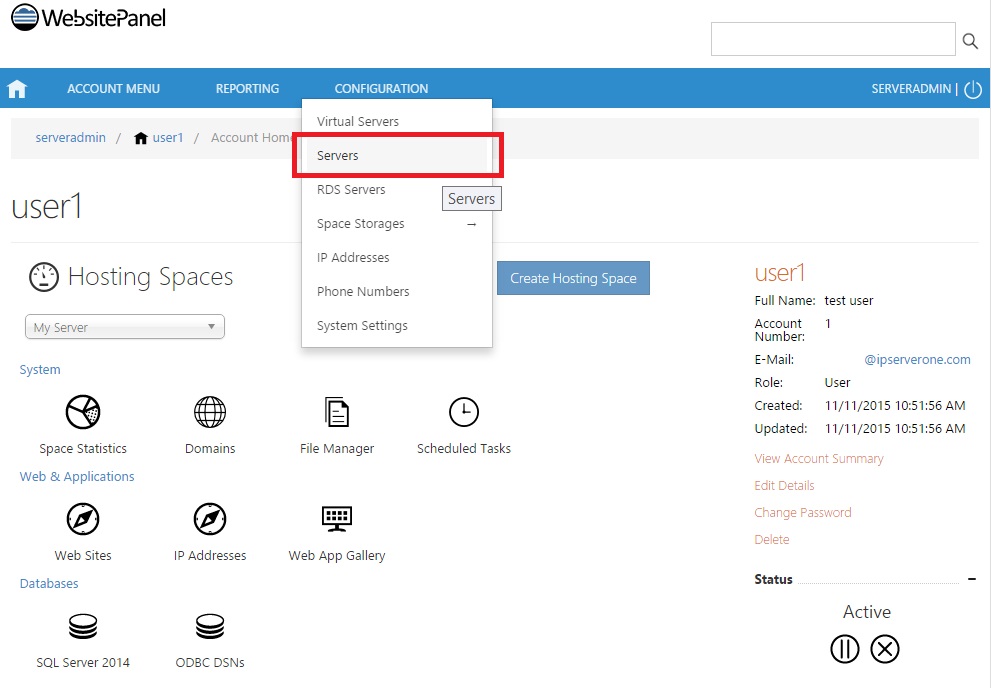 Step 7: Next, click on "My Server", scroll down and search for "Mail" tab.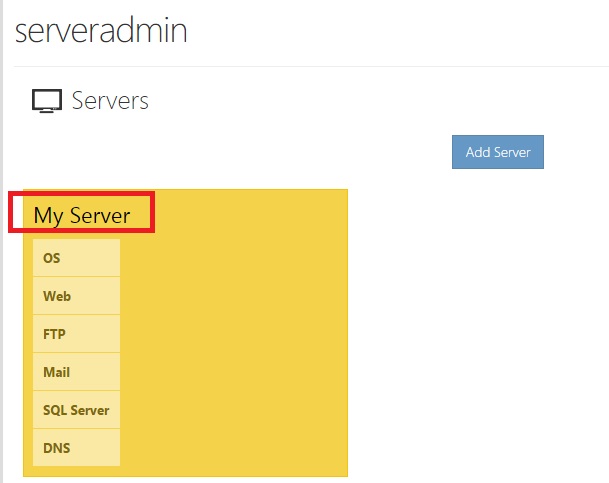 Step 8: Click on the small "Add" besides the "Mail" tab to add a new mail service to your server.
Step 9: Select hMailServer 5.x (current latest version) from the Provider's drop down list, then click on the green "Add Service" button. It will scan your system for hMailServer and add into WebsitePanel if it finds it.
Step 10: The new Mail service is now added to WebsitePanel. You can perform additional settings to the service here if you like, just remember to click Update when done.