Step 1: On hMailServer Administrator's welcome tab, click of the "Add domain…" button.
Step 2: Type in the domain name that you want and click "Save".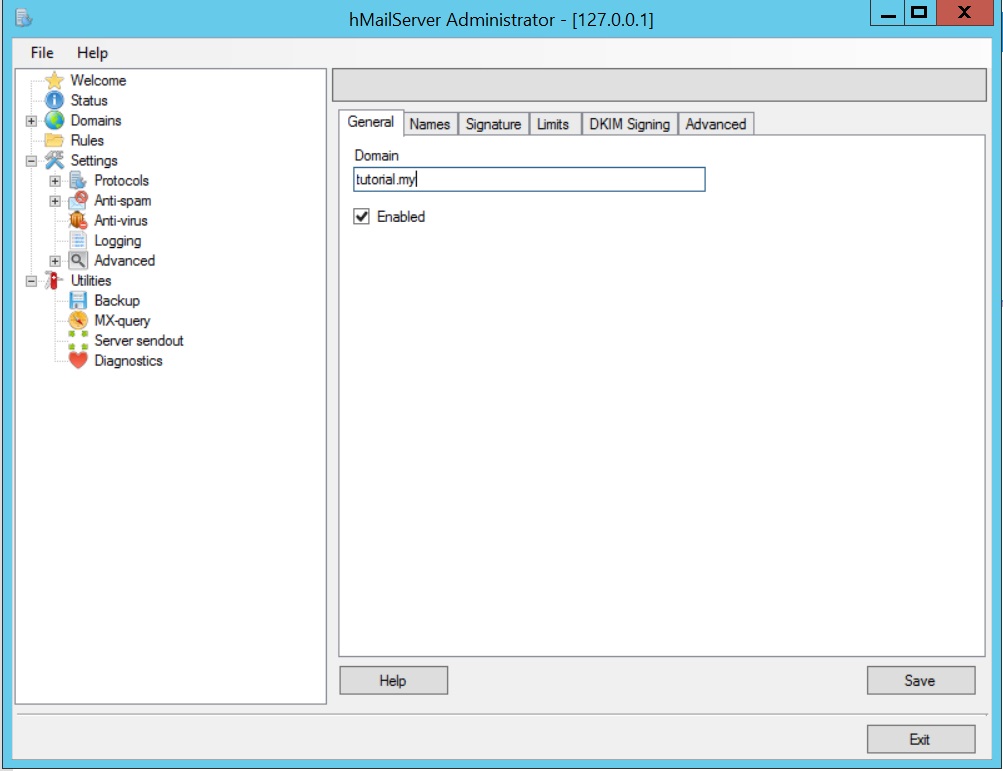 Step 3: On the left panel you will see the domain that you have created under "Domains". Under the domain name you created, click on the folder Accounts and then click the "Add…" button to add email accounts to the email domain. 
Step 4: Type in the email account name and click "Save". You are also free to add in additional settings for this account using the other tabs.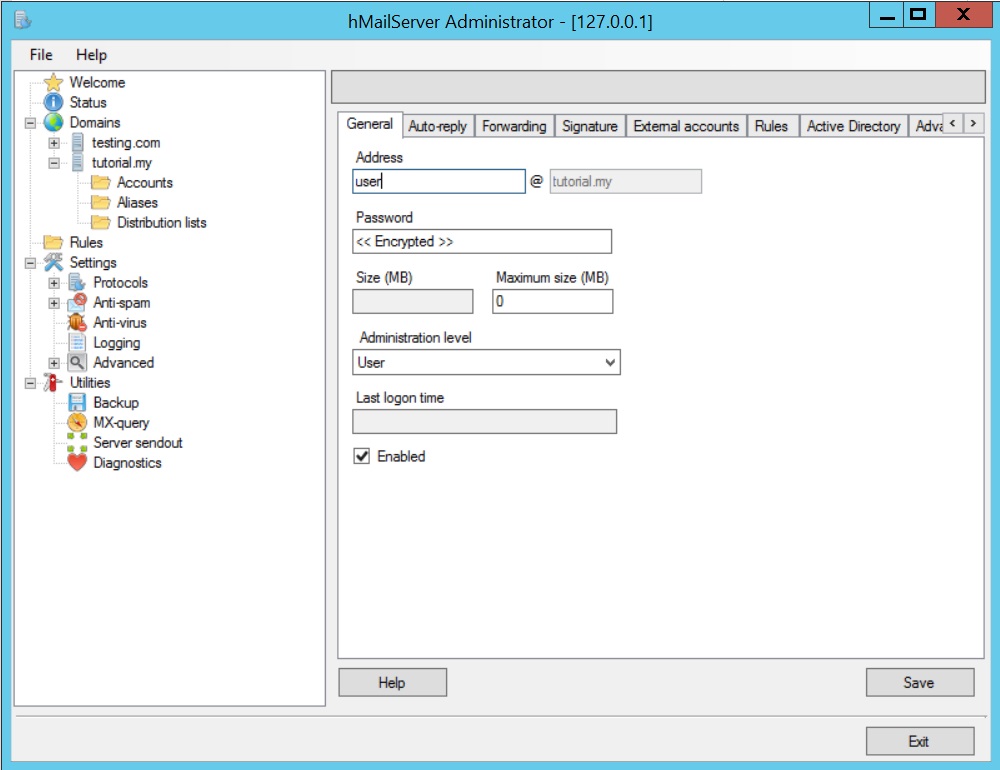 The created account will now appear under the account folder of the respective domain name.