Magento is a fast growing eCommerce script. It is an open-source platform using Zend PHP and MySQL databases. Magento offers great flexibility through its modular architecture, it is completely scalable and has a wide range of control options that its users appreciate.
Step1: Log in to your web-based control panel (DirectAdmin) with your username and password.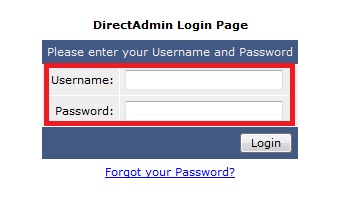 Step 2: Click [Installatron Applications Installer] button.

Step 3: For users who wish to create Magento account, click [Applications Browser] button to further the installation.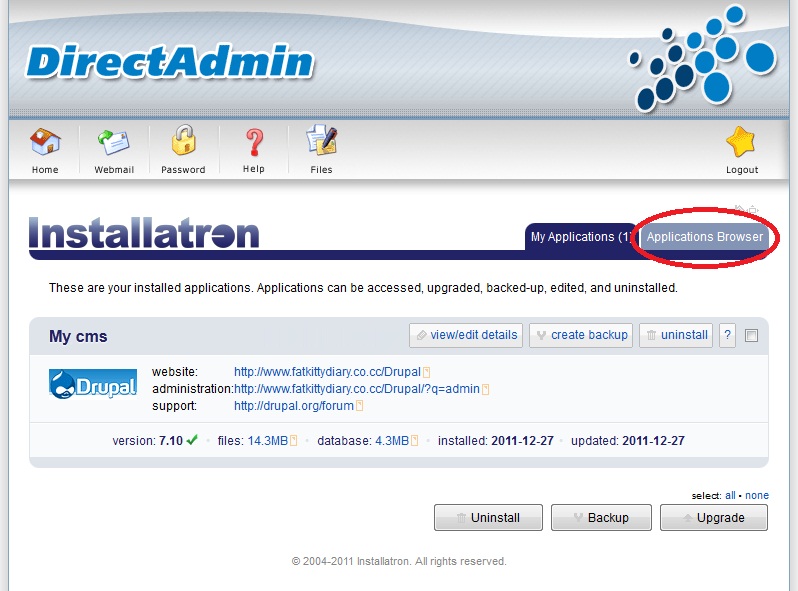 Step 4: Click [Magento] icon.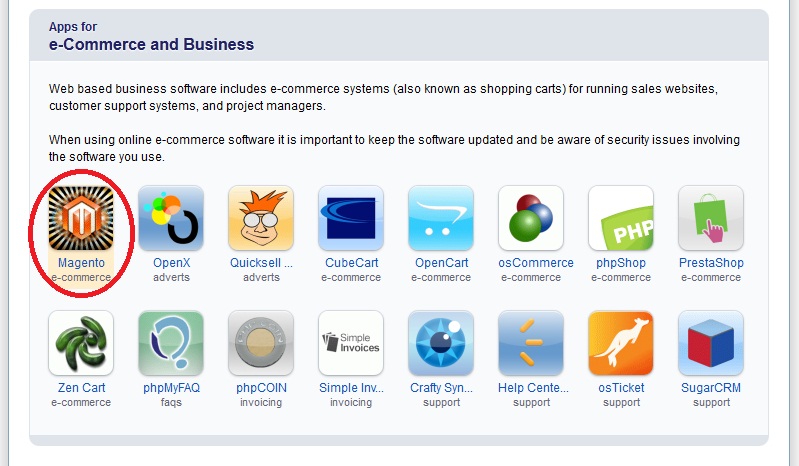 Step 5: Click [Install this application].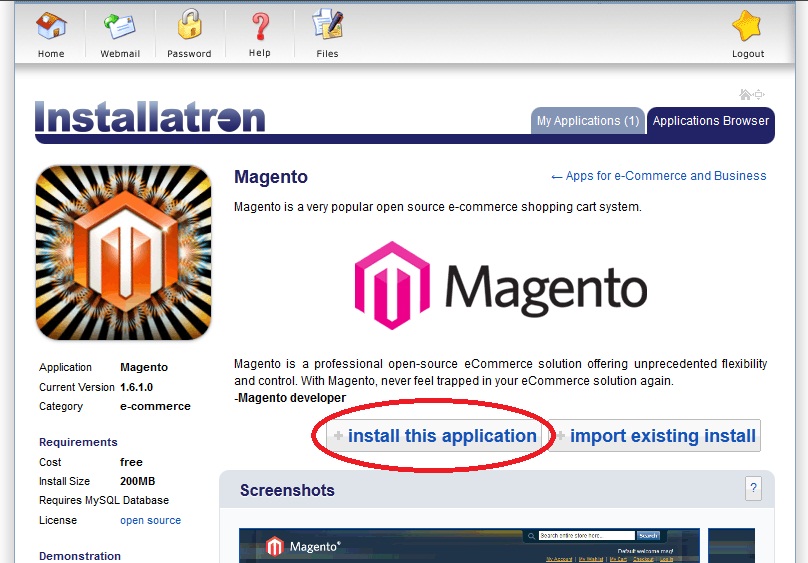 Step 6: Create specify Magento folder, enter the folder name in the path.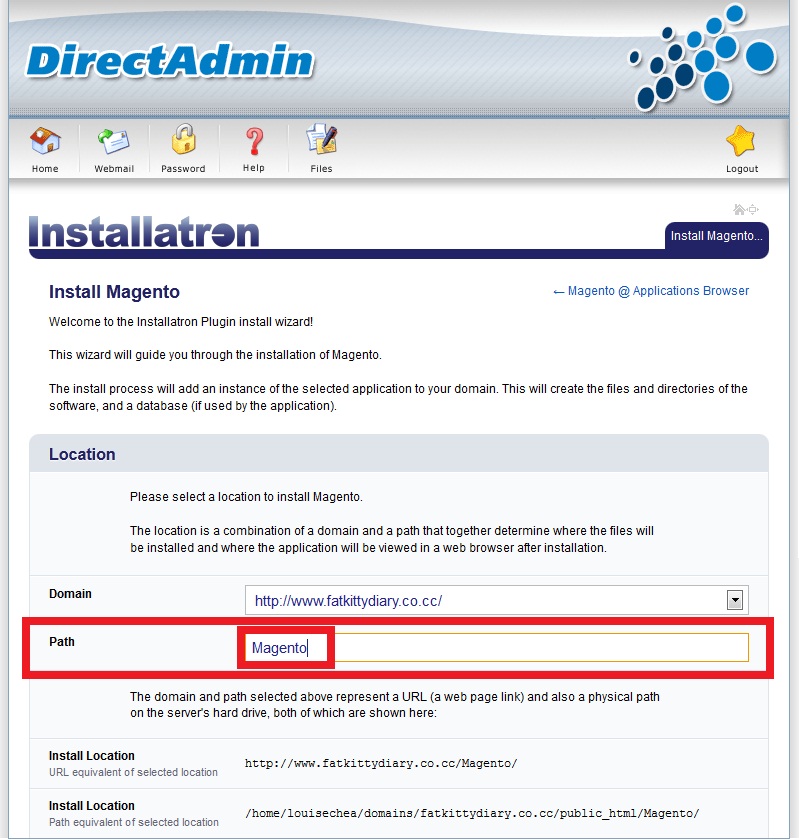 Step 7: Mark [I accept the license agreement] and at the [Database Management] column, select [Automatically manage the database setting for me].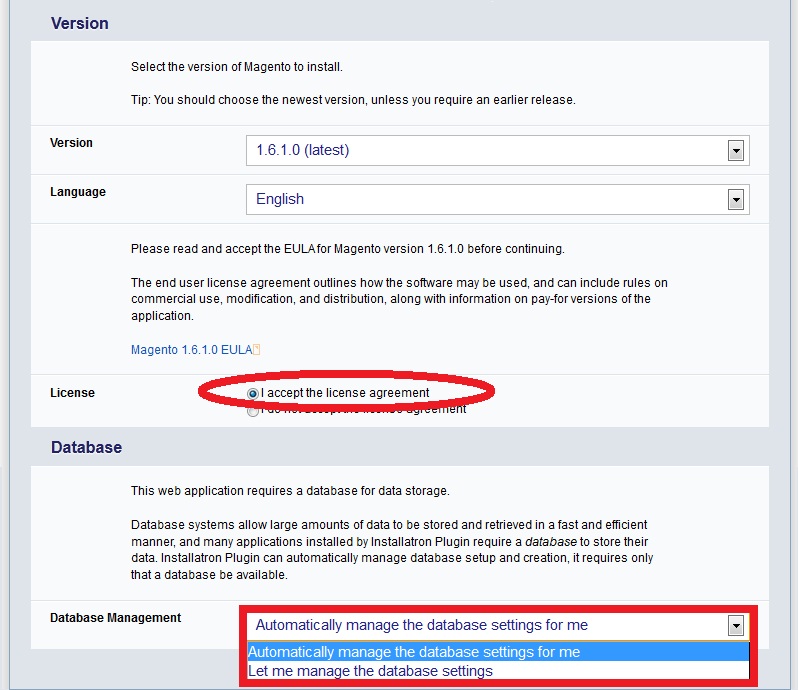 Step 8: Amend settings (optional), click [Install].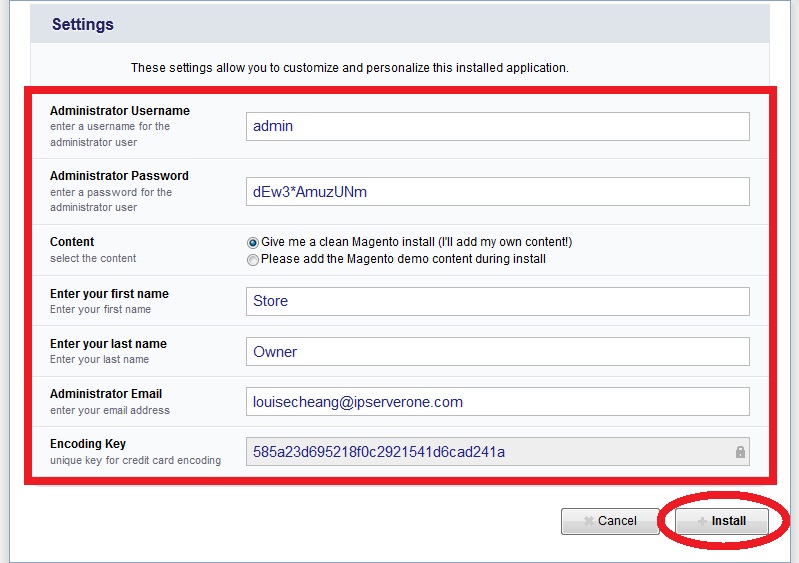 Step 9: Installation will immediately start.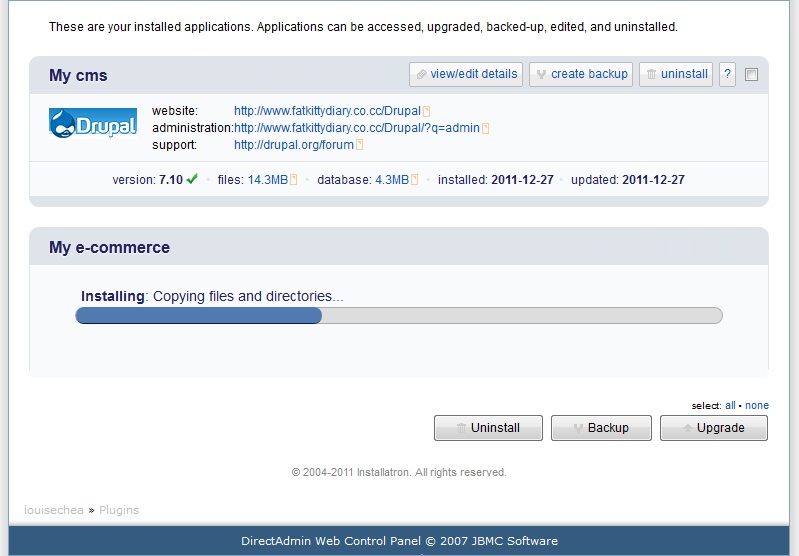 Step 10: Magento successfully installed.  To view full details of the Magento application, click [view/edit details].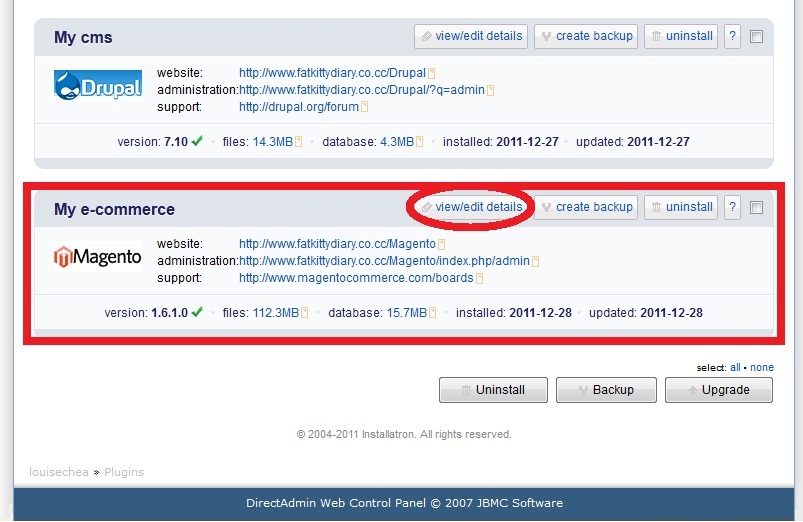 Step 11: Type [http://www.domainname.com/Magento/index.php/admin] Enter [username] and [password] that you have created. Then click [Log in].