If you encountered delay in receiving email, for example the email was supposedly received yesterday but you only got the mail today, you can check whether if this issue was a delayed mail. Steps below will guide you through in checking the delayed mail.
Kindly note that this feature only available for dedicated server.
1. Login to Direct Admin
2. Go to Mail Queue Administration under Admin Tools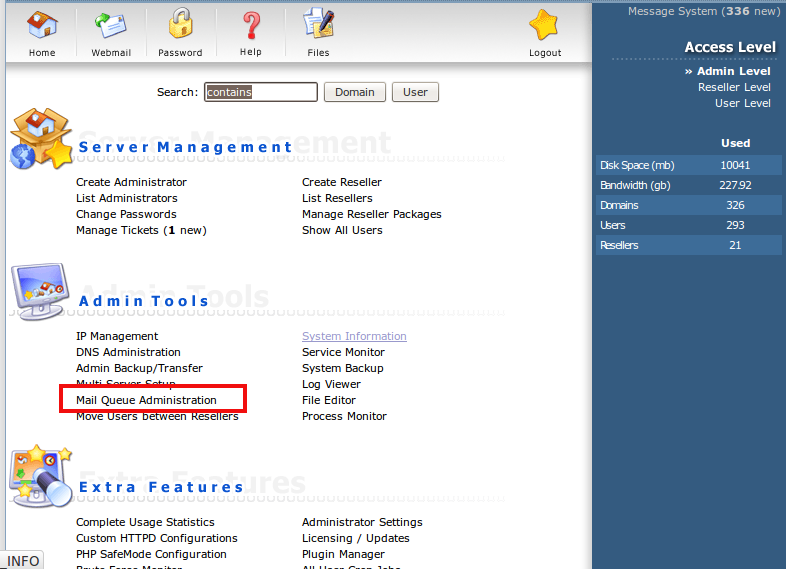 3. At this page, you can view the sender and recipient for those mail that already hang in mail queue. There is a time column where you can know how long the mail has been in mail queue.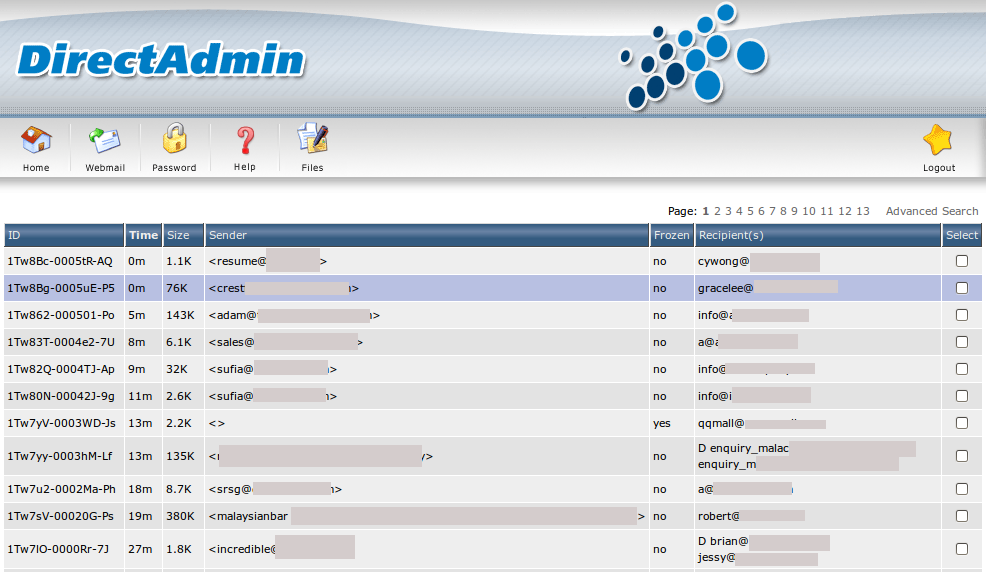 4. There's option at the bottom of the page where you can force the mail queue to retry delivery, delete the mail that stuck in mail queue and etc.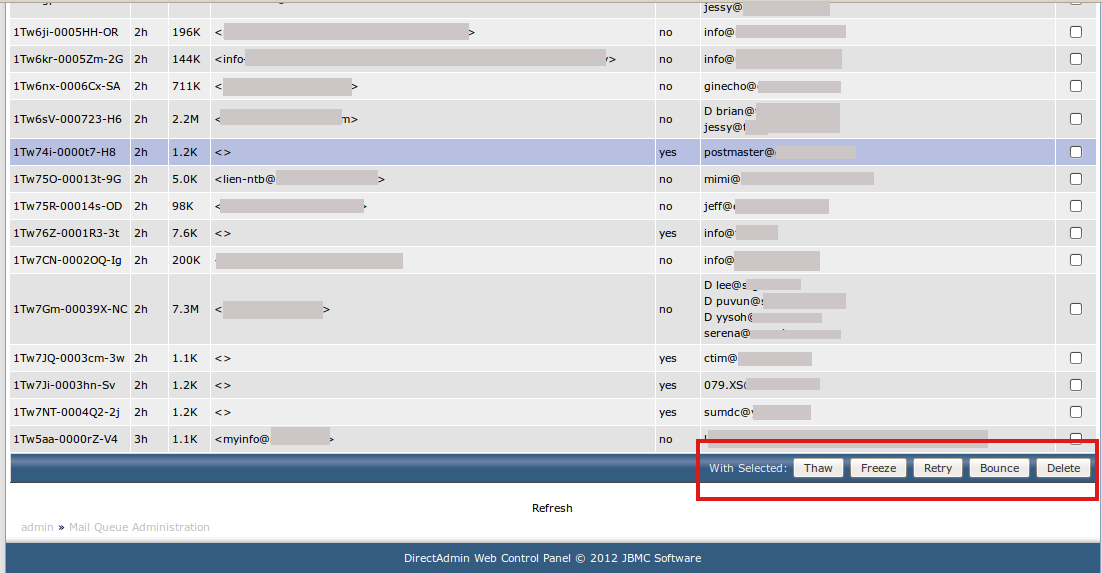 5. If you notice this sign "highlighted in picture" , it means that the message is already frozen and cannot be delivered to recipient. You can choose to delete those frozen messages as well.