This tutorial will guide you on how to view and change your web server's bandwidth limit in DirectAdmin.
Step 1 – Login into your DirectAdmin control panel.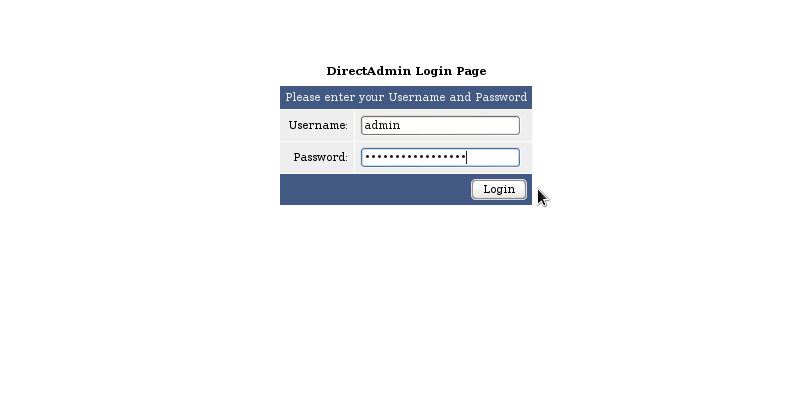 Step 2 – Search for the domain that you want to view and change its bandwidth limit.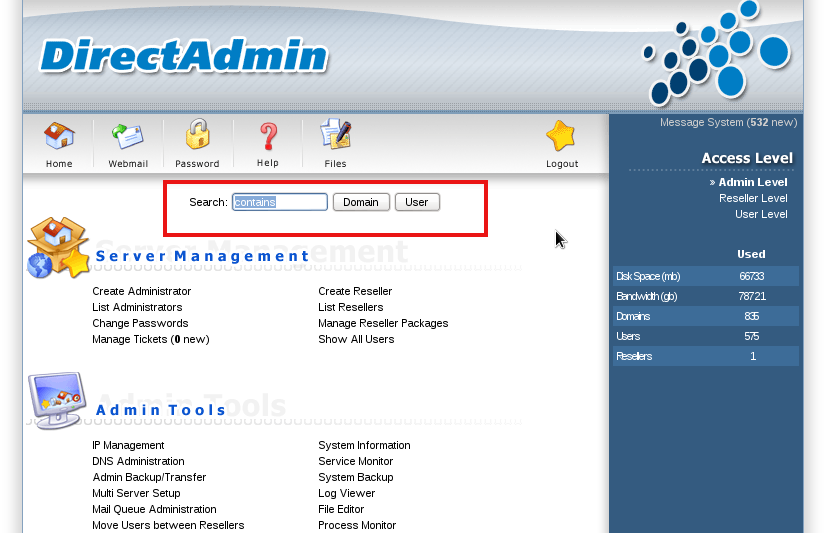 Step 3 – Click on the domain at the search result page.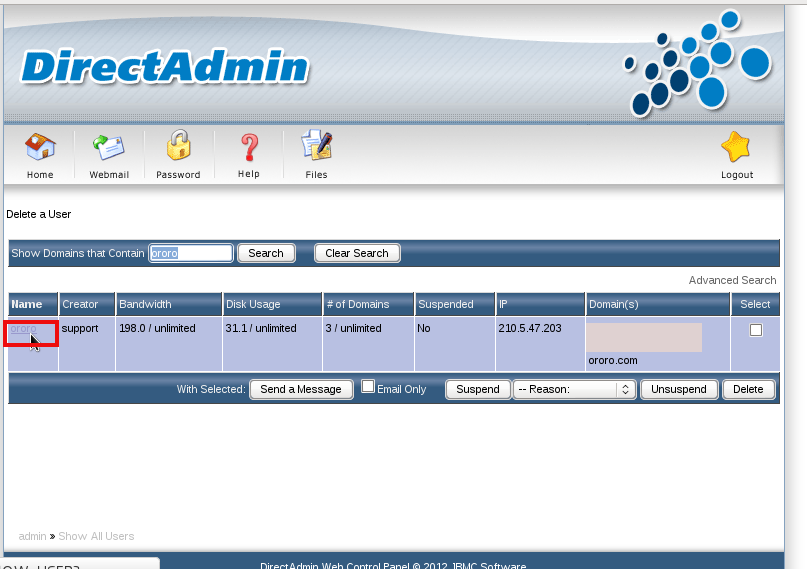 Step 4 – You can view the account's bandwidth limit here.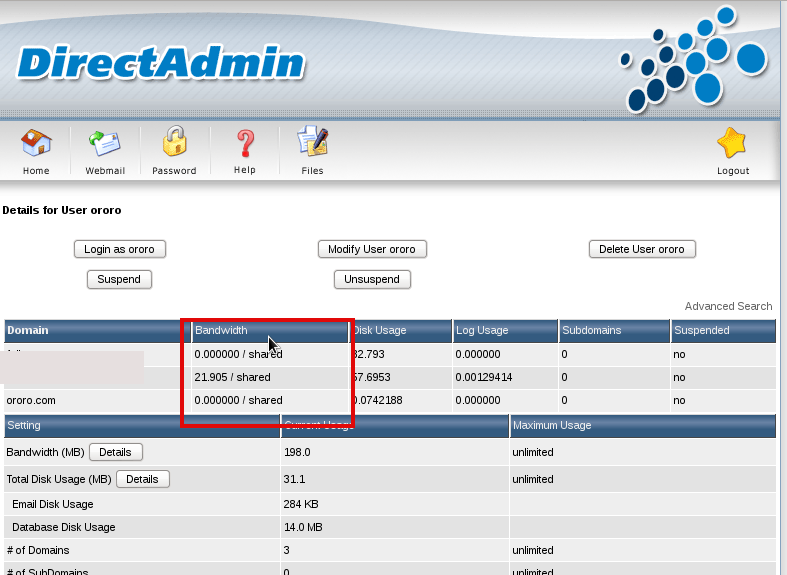 Step 5 – If you want to edit the domain/account's bandwidth limit, click on Modify user.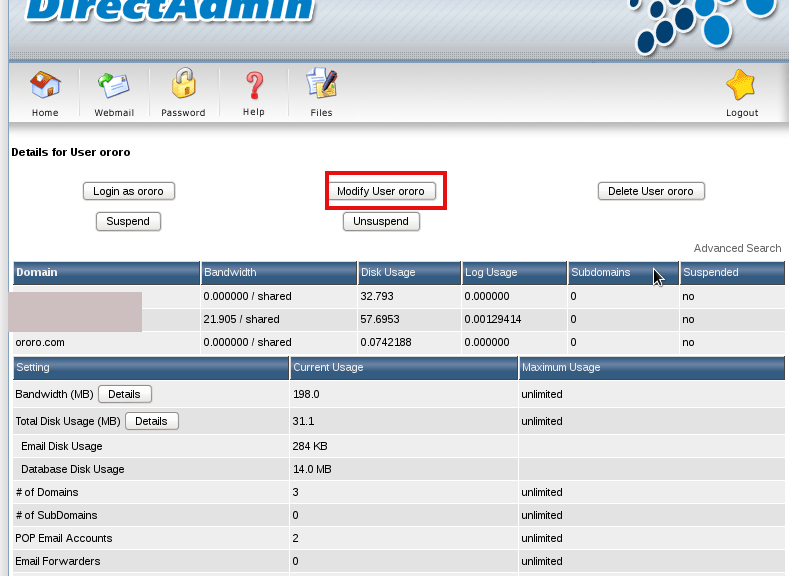 Step 6 – Change the account's bandwidth limit into your desired value. Unit is in Megabytes.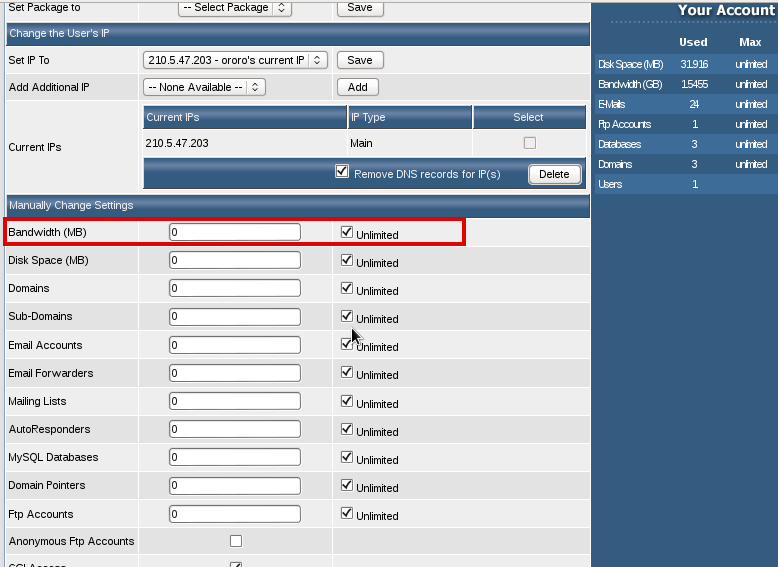 Step 7 – Click Save at the bottom of the screen and changes will be applied.