Step 1 – Login into cPanel.
Step 2 – Click "Email Accounts" under "Mail".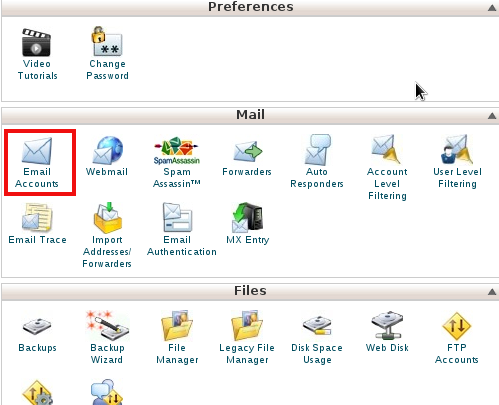 Step 3 – Insert your desired email username, password and mailbox quota. Click on "Create Account" when you are done.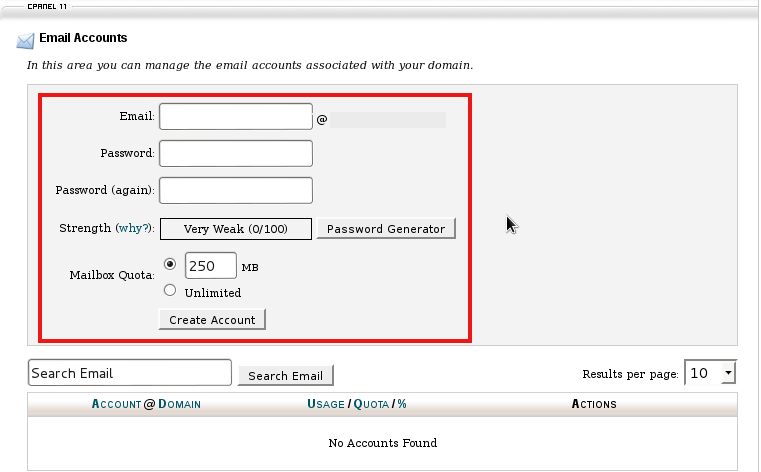 Step 4 – A success message will be shown and your new email address is now ready to be used.