1. Login to your website panel and click on System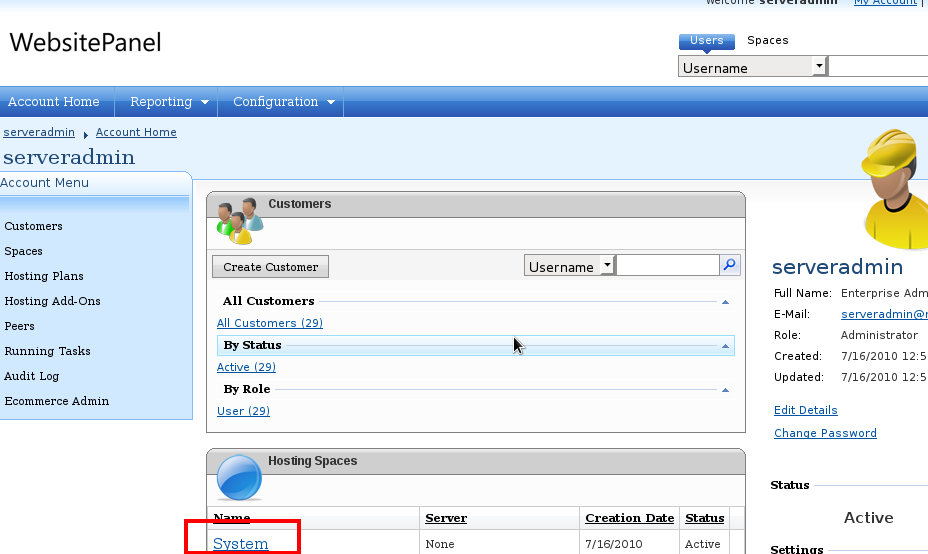 2. For the new email account, search for the reseller instead of domain. Click into it.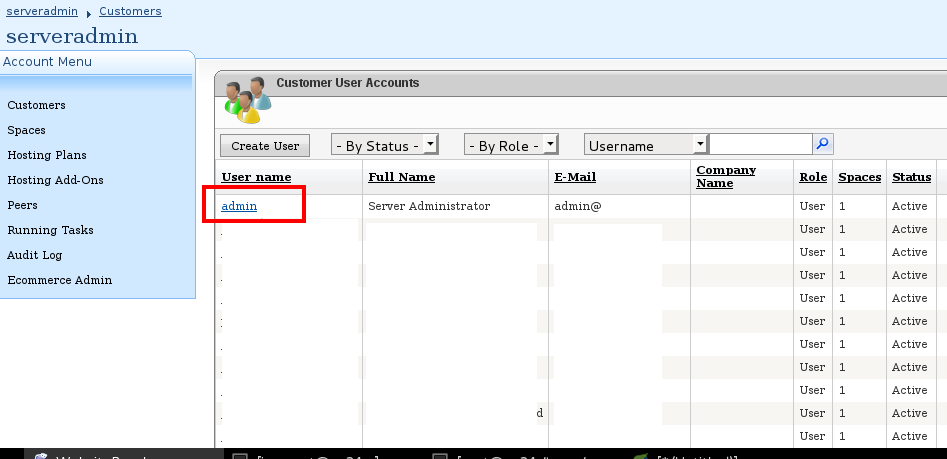 3. Go to Mail icon , then Accounts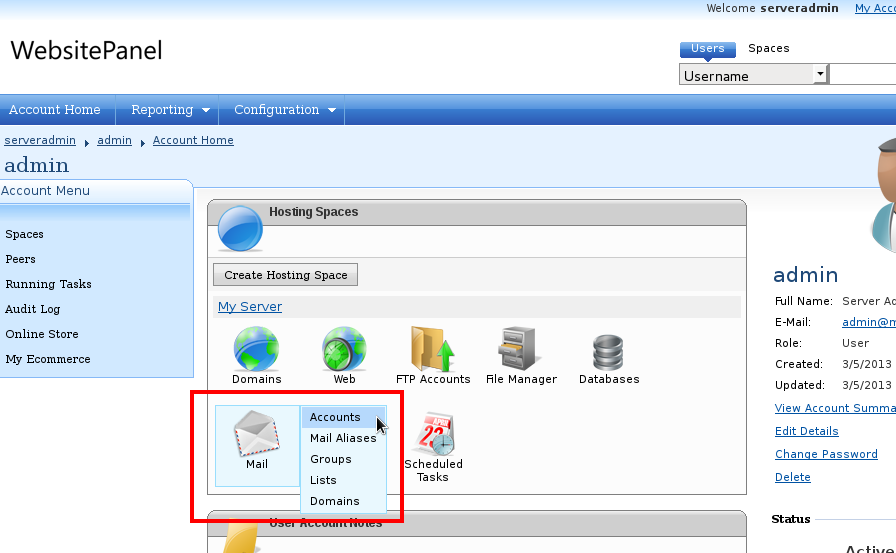 4. Choose Create Mail Account.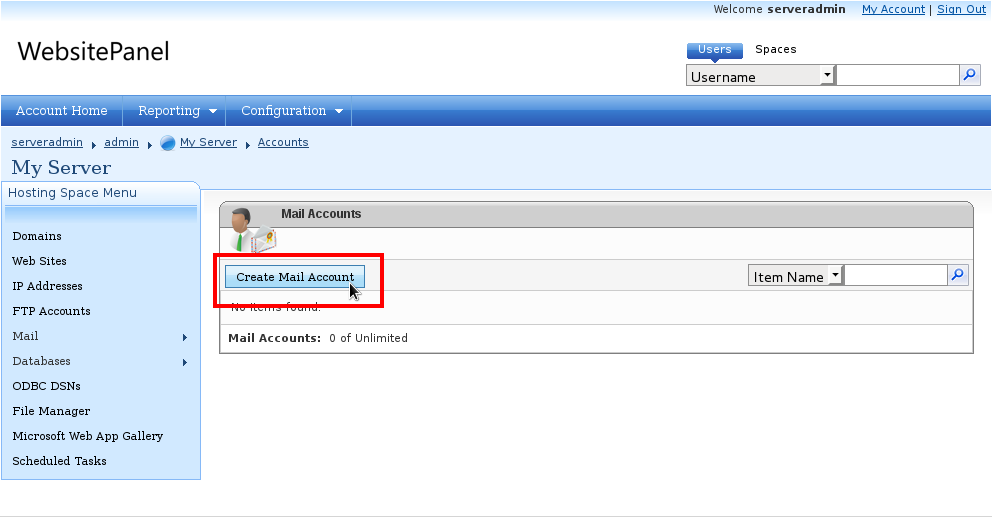 5. Insert the username and password, and select the domain in the drop down box. Then scroll down to bottom page and click Save.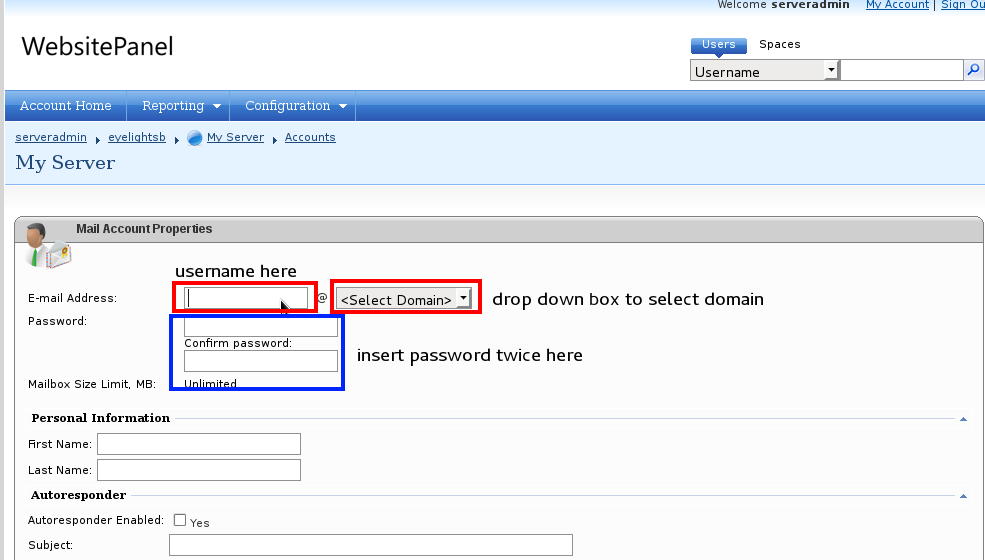 6. New email account has been created.