1. After login with your reseller account, click on "Add Package".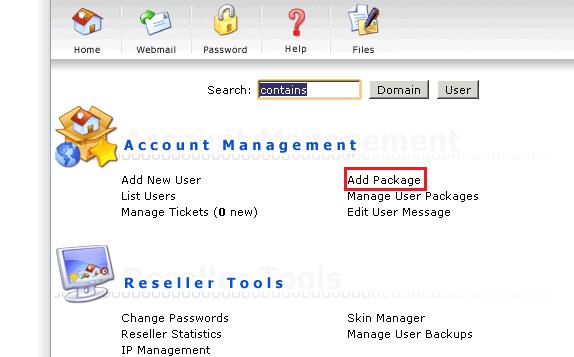 2. You will see a row of features which it allow you to set the limit for each features in the hosting account. Set them up according to your interest.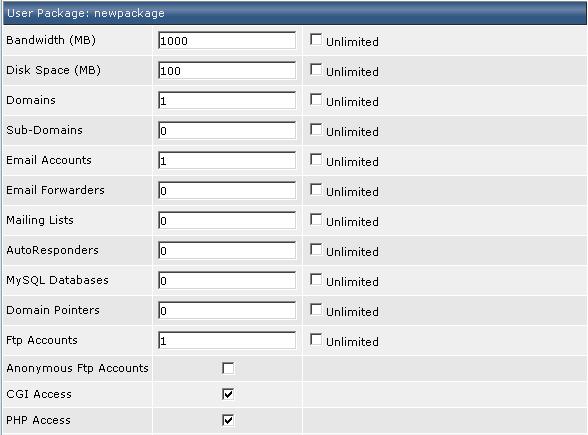 3. After the hosting feature had been set, decide a name for your package, and click on "Save" to save your package.
4. You will able to see the packages listing in the package list.