How to check mail logs through the directadmin control panel.
1.) For our servers that installed with directadmin control panel, it will come with a mail service called "exim". And for the exim mail logs, it can be viewed either in the server SSH login or through directadmin control panel (admin level). To check the exim mail logs through directadmin control panel, first log into directadmin control panel using admin credential. Click on the "Log Viewer" under the category 'Admin Tools'.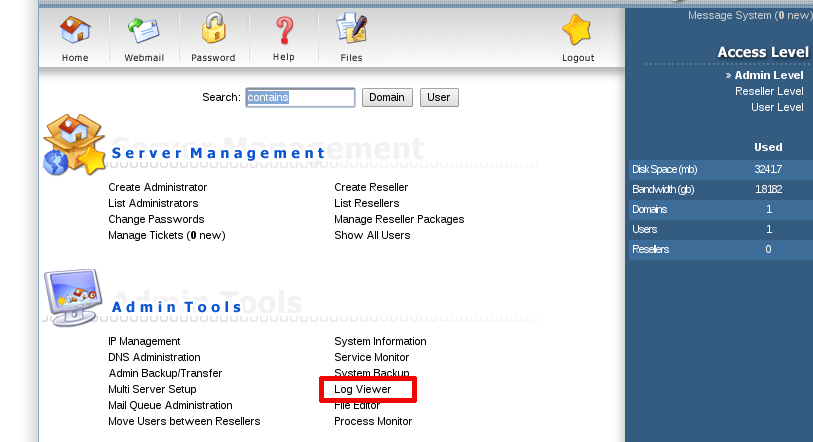 2.) On the log viewer page, there will be several types of log files that are available. To view on the exim mail logs, please refer to the below: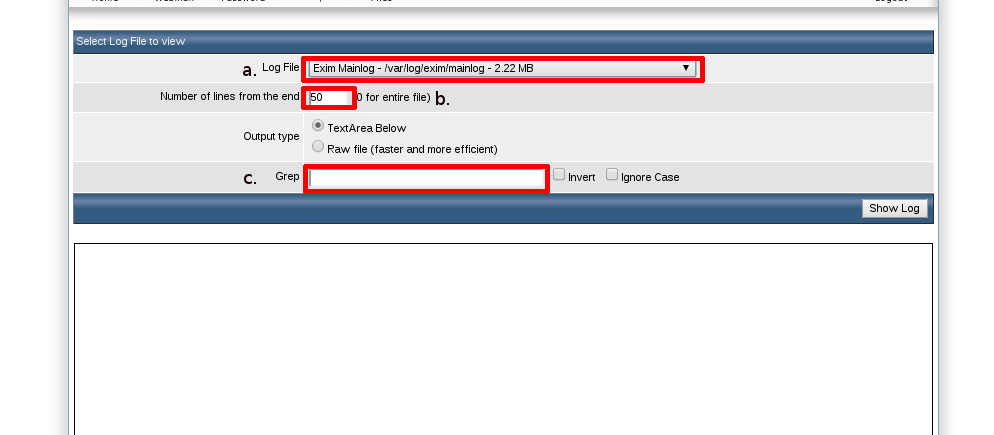 a.) First click on the drop down menu to choose for the log files type. Select the Exim Mainlog from the drop down menu.
b.) Then enter the number of lines that you wished to view, you may key in 0 to view the entire mail logs.
c.) After that, input the email address or any specific characters which contains inside the mail contents that you wished to search at. Click on "show logs" once input complete.
3.) The details of the mail logs will now be shown on the white space.