If you experience this issue and:
1. You are using any of the Linux shared hosting or clustered hosting packages.
2. Your hosting account nameserver is ns72.ipserverone.com & ns73.ipserverone.com
Please perform below steps:
1. Login to your DirectAdmin hosting control panel and go to DNS Management.
2. Select the two DNS records shown in the screenshot below, then click "Delete Selected". Now we assume that domain.com is your domain name: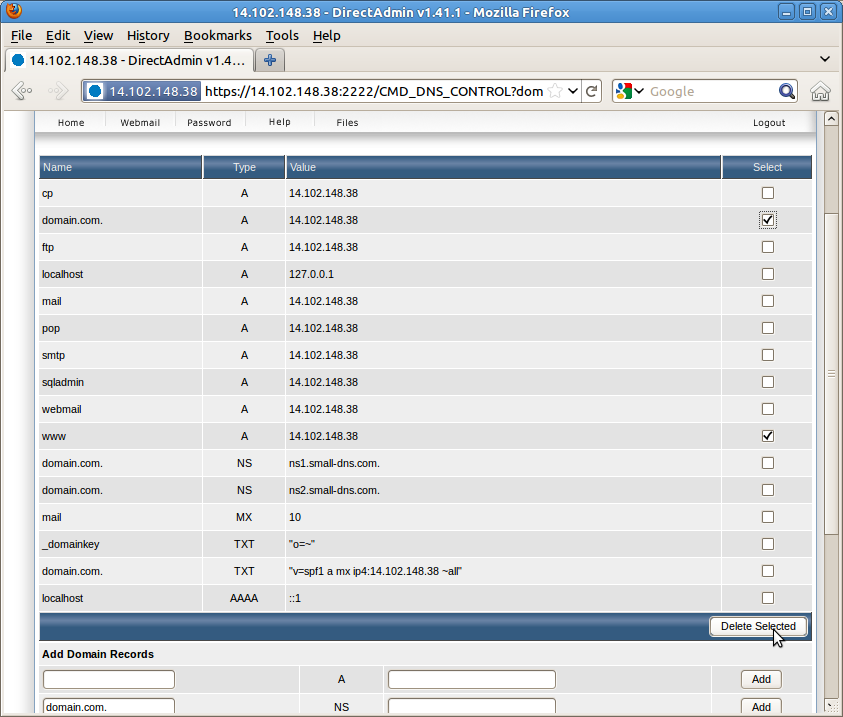 3. Add the two removed DNS record with a new one, pointing to 14.102.148.54 as shown in the two screenshots below.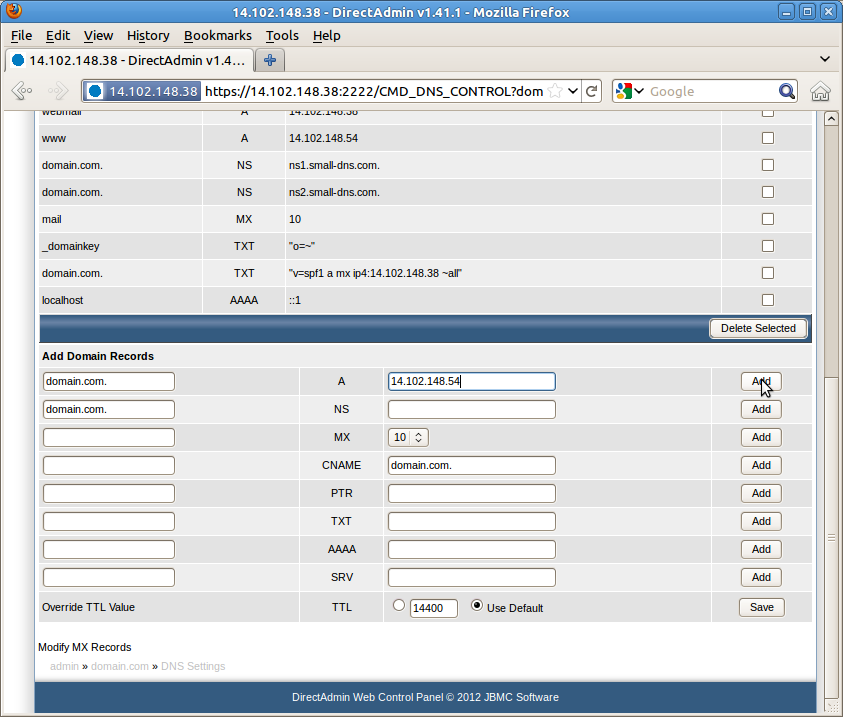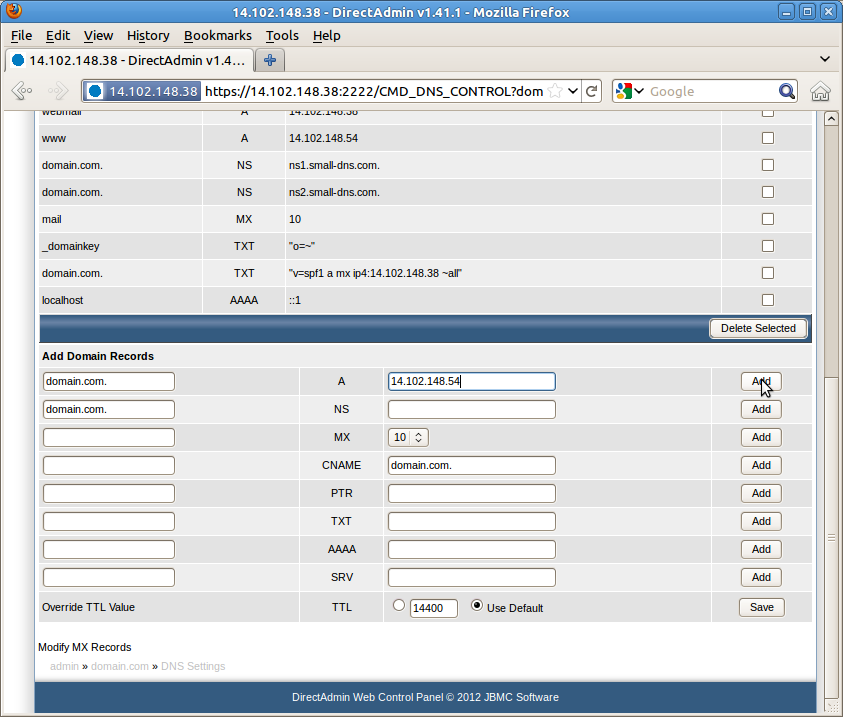 4. Once added, wait for a few hours before the changes takes effect.