If your mail and website are hosted under two different servers, it is important to properly configure email routing. Following this guide will help ensure that your emails are delivered correctly to your inbox.
Configuring Email Routing
Login to your cPanel Control Panel
Under the Email section, click on Email Routing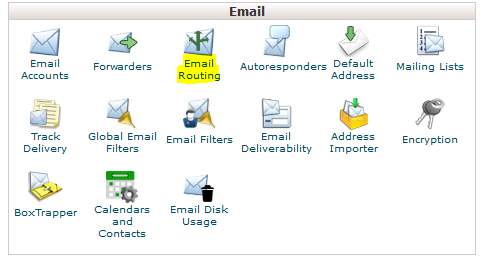 Generally when configuring email routing, the local mail exchanger is selected by default. This is the correct setting when the website and emails are hosted in the same server.
Select Remote Mail Exchanger as your email routing setting to have your emails delivered to your remote mail server.