You will receive an email from Installatron whenever there is an upgrade to one of the web applications that you have installed on your web server.
This is an automated email from Installatron.New versions of an application you have installed using Installatron are now available for upgrade. The following software can be upgraded:
- WordPress @ http://www.ipserverone.com
You will also see the notification in DirectAdmin.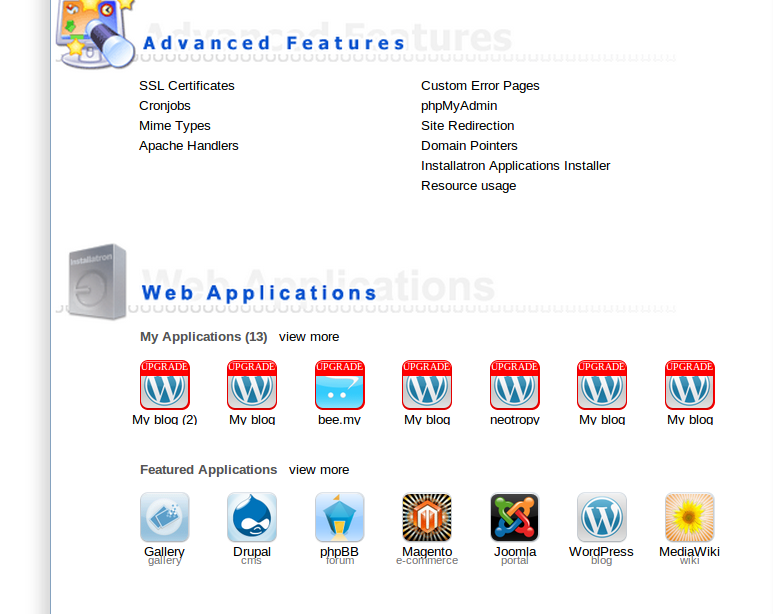 Do update your web applications to the latest version for security purpose.
Step 1 – Click on the application in DirectAdmin.

Step 2 – Click "Update".

Step 3 – Do make a back up before performing the upgrade and click "Upgrade".

Step 4 – Installatron will perform a backup and then update the web application to the latest version automatically.