Overview
This tutorial will guide you through on how to retrieve the Windows administrator password which is initialized based on your key-pair.
Prerequisite
Instructions
Step 1: Click "More" to view more options for your Instance.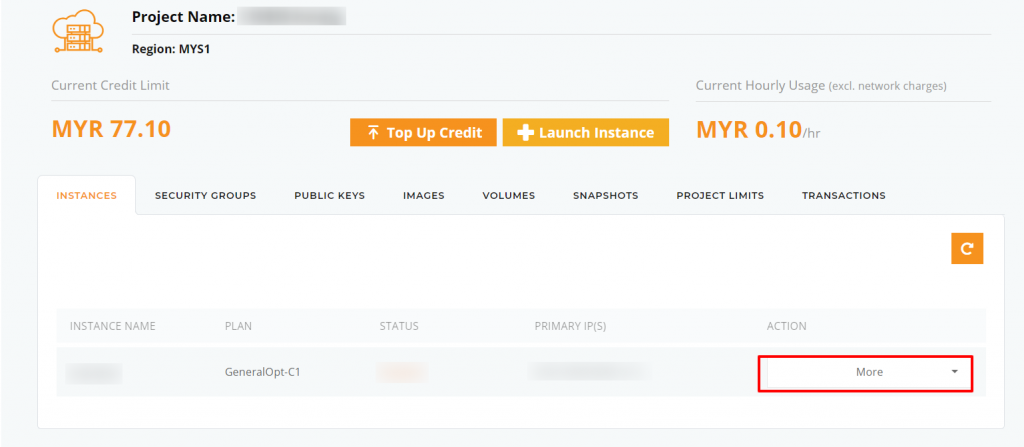 Step 2: Click "Retrieve Password".
Step 3: Enter your private key.
Tips: You can open the private key file with a text editor (eg: Notepad) to view its content, then Copy & Paste it to the field.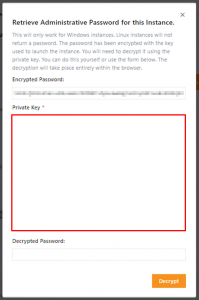 Step 4: Decrypt your password.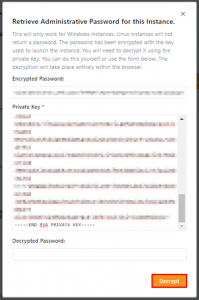 Result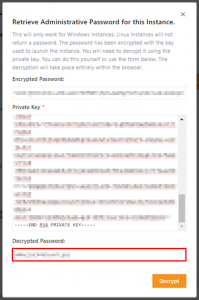 Note: Your administrator password will be displayed in the textbox, make sure you store it in a safe place and do consider to change this password after logging in.
Username: administrator
Next Step