Download the OpenVPN client from here and install it in your PC or laptop.
Once installed, go to OpenVPN installation directory, where normally it been installed in C:\Program Files\OpenVPN\bin
Modify the privilege of openvpn.exe, where this file will be running as an administrator.
In order to set this, right click on openvpn.exe, click on Compatibility tab, tick on Run this program as an administrator and click Apply.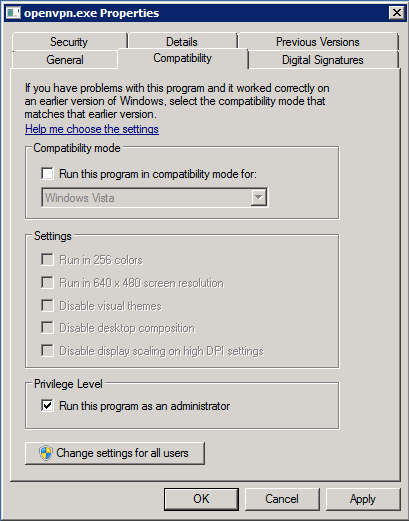 Assume that, you already have a OpenVPN config file. The OpenVPN config file extension is .ovpn, where you can get it from your VPN provider or System Administrator.
To connect to VPN, right click on the config file and select Start OpenVPN on this config file.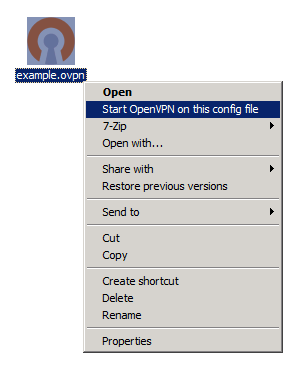 Make sure, there's no error appear in the CMD and verify your public IP address at here, where the IP address stated in that website is your VPN IP address.