Login to your R1soft account via your web browser ( e.g. https://IPaddresssHere:18443 ) You can get this IP Address from your login e-mail sent by us.

After you login to your dashboard, you can see the followings :
Number(s) of server you own and authorized for remote backup.
Current backup activity running (if any).
Create/modify/delete your policies.
Restore/download the files you have backed up.
Task History
Create backup reporting and send it via email
The first most important task is to create a policy so you can start backing up your important files. Click on "Policy" located on the lower left of the dashboard. After that, click on "Create New Policy" located on the upper left of the dashboard. Take note that you can create as much policy as you like. However, there's a limit on the backup space you're allocated.
On this screen, you can fill up as following.
Name – Fill up the policy name. For your conveniences, you can put it as (daily_backup, weekly_backup, etc)
Description – The descriptions for your policy. You can ignore this if you want.
Server – Pull down the drop down list and select the server you want to backup in this policy
Disk Safe – Pull down the drop down list and select your disk safe. Normally there's only 1 disk safe is allocated to you.
Backup Schedule – Pull down the drop down list and select the recurrence that you want this policy to run. It is advisable to run the backup at least once a day. Please take note that the more frequent the backup run, the more busy your server is. If you do not want the backup to lower the performance of your server during the day, run the daily backup during night time / midnight / non-peak hour.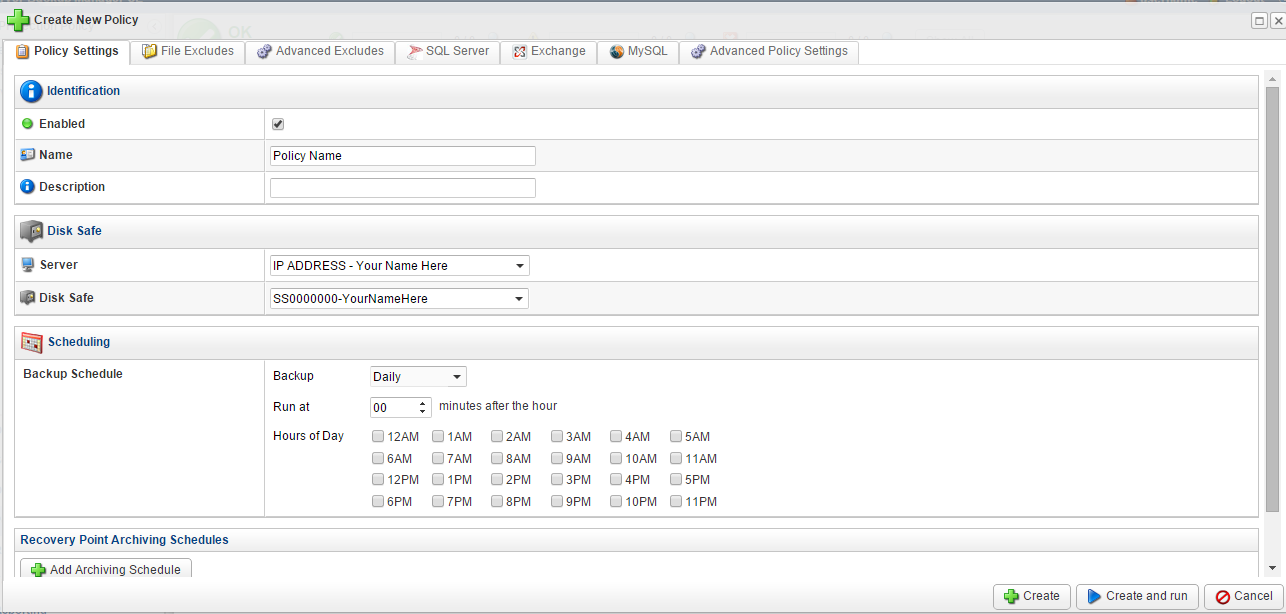 After you have done setting up your policy, click on "File Excludes" on the tab located top of this "Create New Policy". Select and tick the files or folders that you DO NOT want to backup. After you're done. Click "Create and run".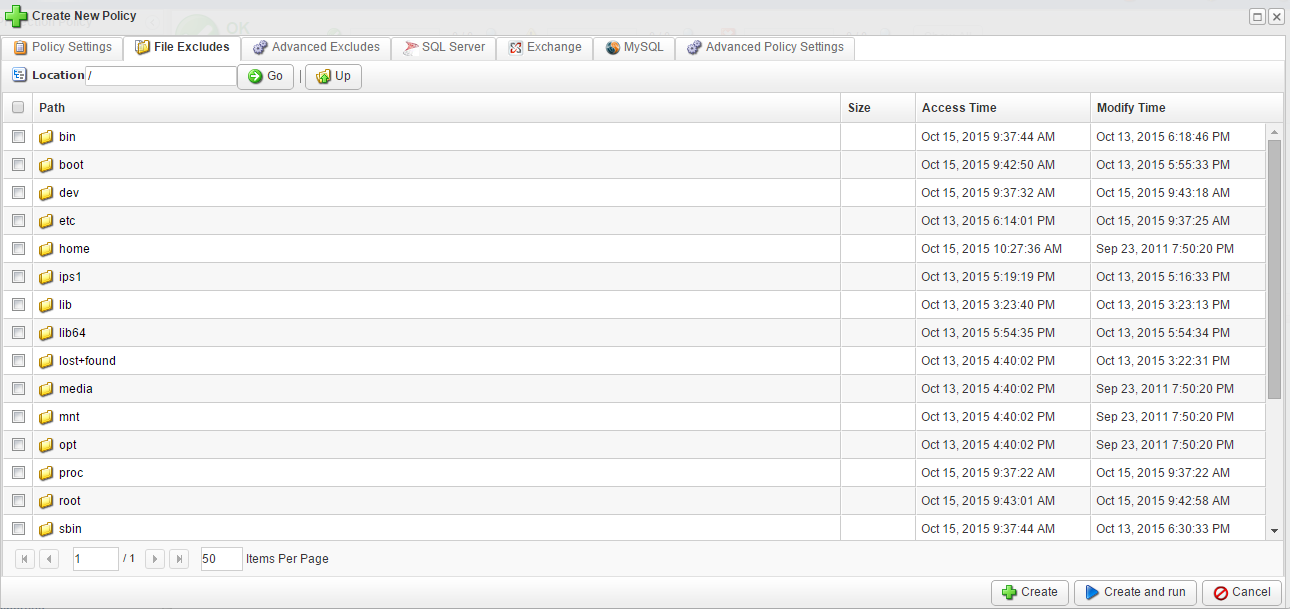 Now you can see your active policy on your screen. You can enable / disable the policy or delete it. You can also run the policy on ad-hoc.

To restore / download the backed up files / folders on your server, press the "Recovery Points" located just below the "Policy" on the lower left. At this screen, click on the drop down list and select the servers you want to recover. The disk safe will most likely selected automatically. After that you will see a number of backups available for you to browse. Click on the browse icon (folder icon located on the right side of each backup line)

From here on, you can either restore or download individual file(s) or folder(s). You can restore on the original location / or different location. It is crucial to understand that restoring system files will cause your system to halt.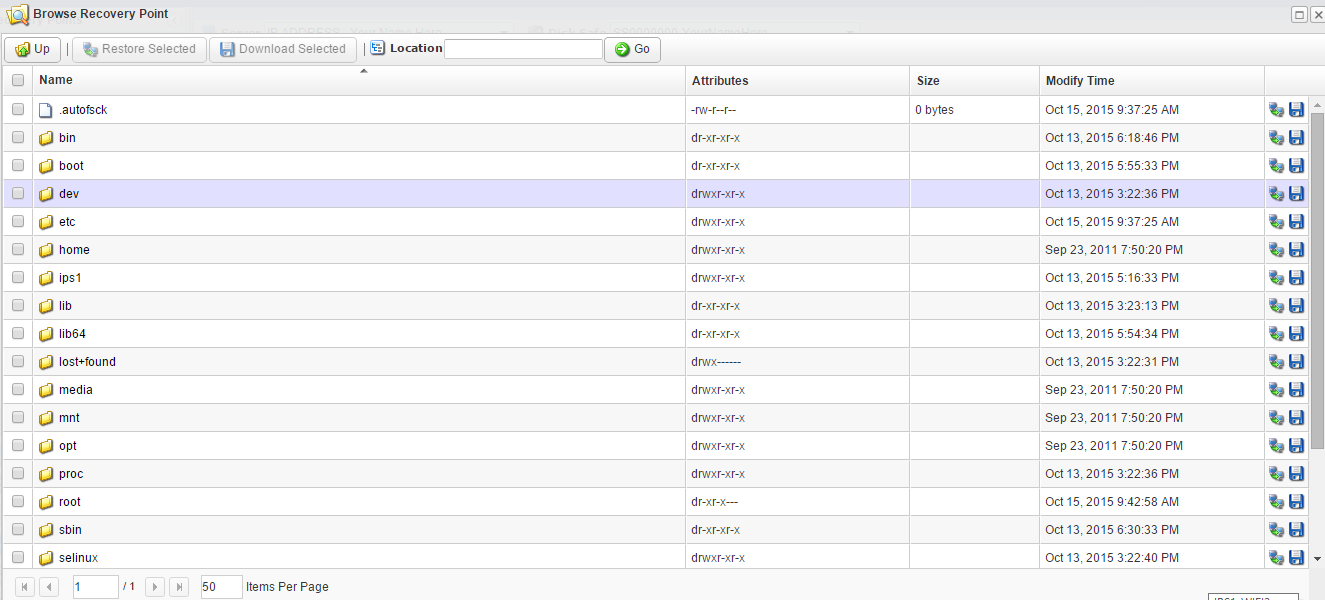 You can also view your history in "Task History". In this page, you can either download the task detail or Rerun the task on the spot.
If you require to have report(s) sent to you after a successful/error in backup/restore, you can set them up in "Reporting" located on the lower left. Please take note that IPServerOne has also setup a report to monitor our client backup status.