FiDrive which is built using NextCloud source code will be able to use NextCloud client to sync your files and folders automatically.
To download the client of your choice, proceed to download the latest client from https://nextcloud.com/install/ . This will direct your to the NextCloud webpage and you can proceed to [Download for desktop].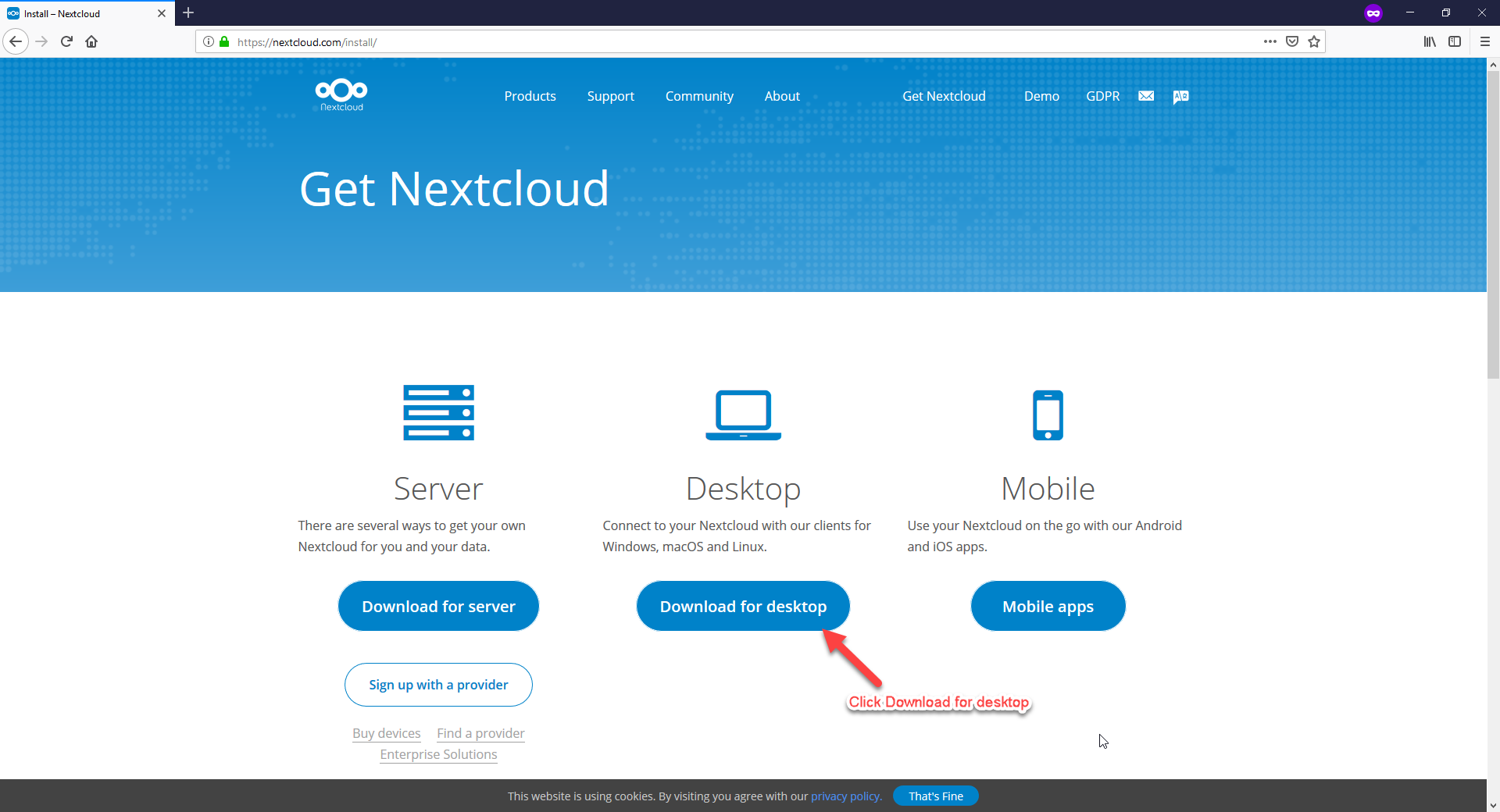 Wait for the download finish and double click to start installing.

Follow the instructions as below to install your client.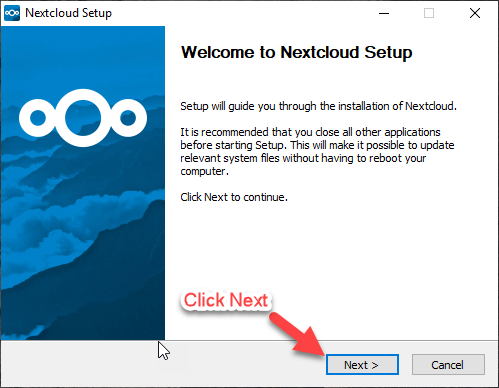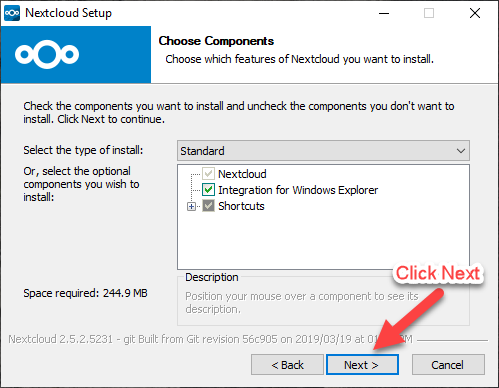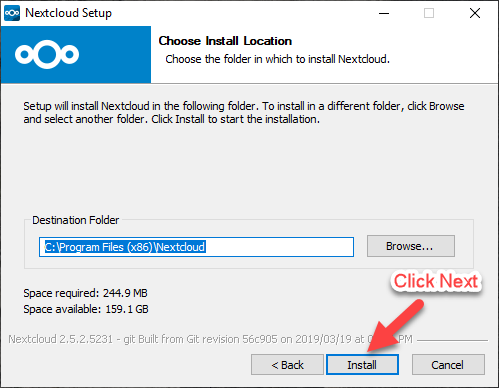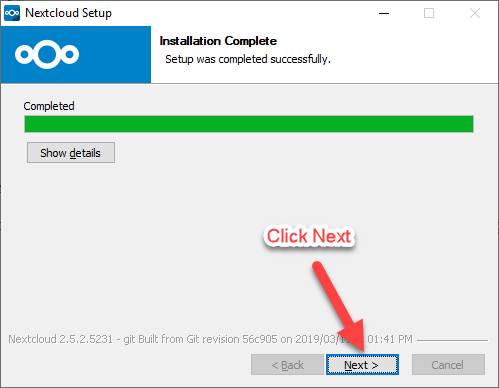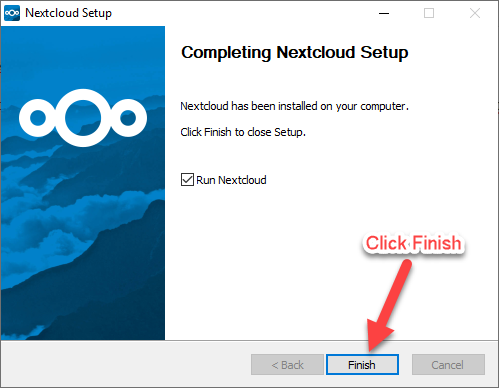 After the installation is done, open up your NextCloud Client and follow as per below instructions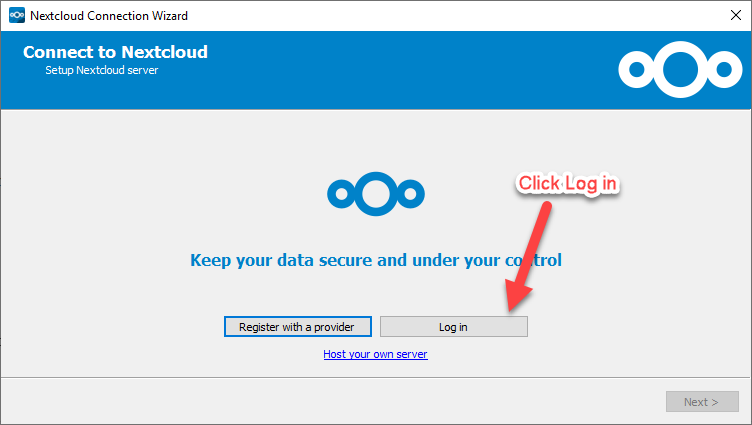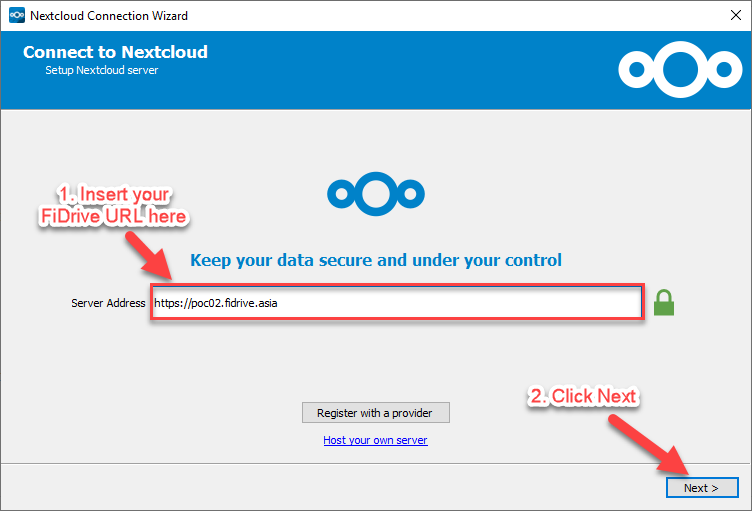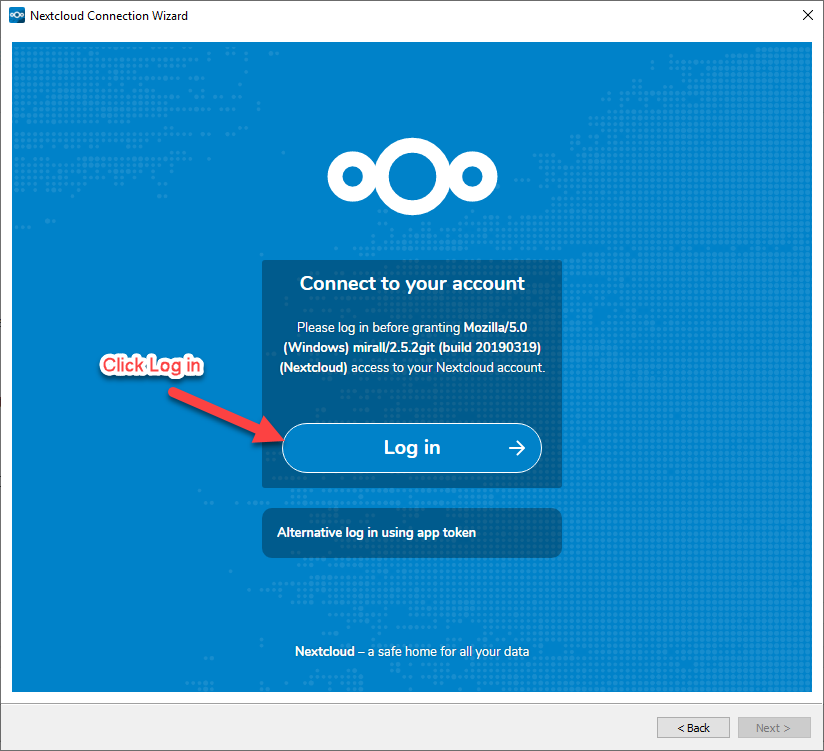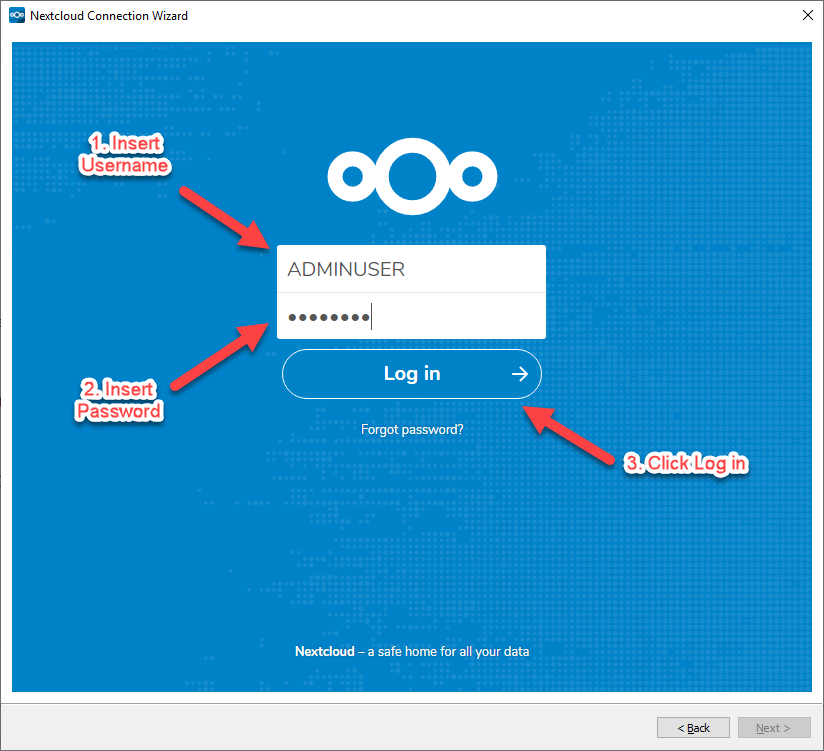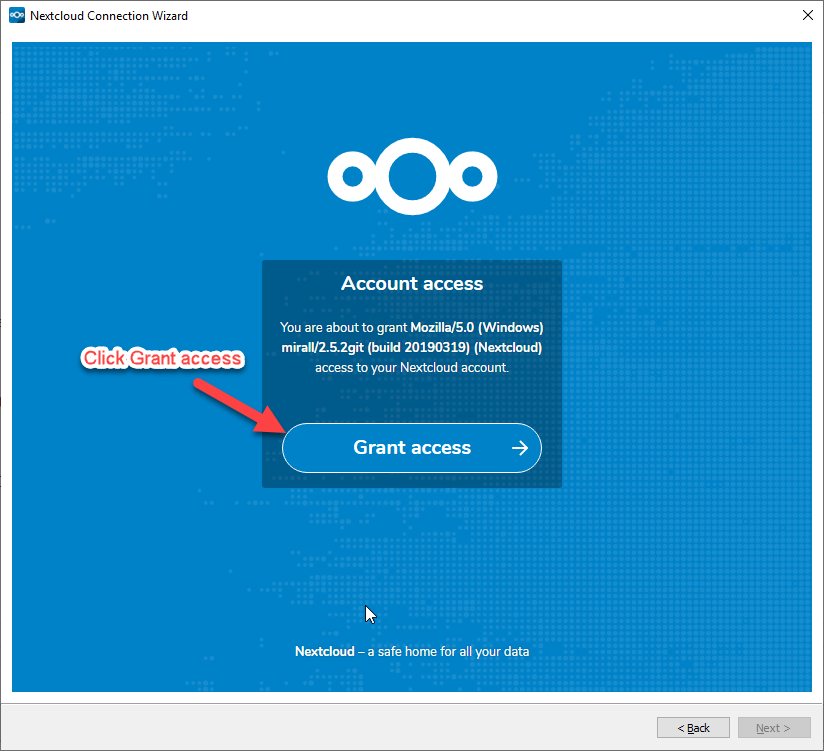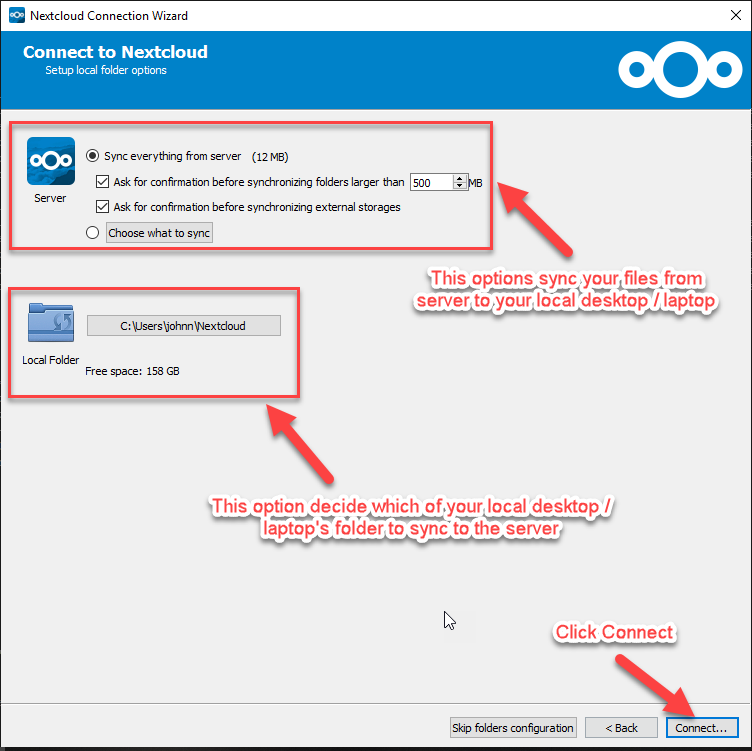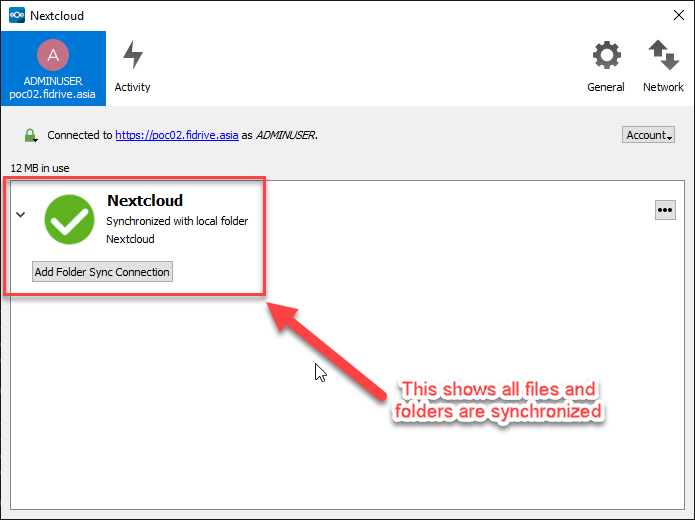 Done! Now all the files within the folders of your choice are sync'ed and backed up to our FiDrive