It's really easy to install WordPress if your DirectAdmin comes with Installatron. Installatron is a one click web application installer that enables blogs, photo galleries, forums, shops and other top web applications to be instantly installed and effortlessly managed.
1. Login into DirectAdmin.
2. Go to Installatron Application Installer.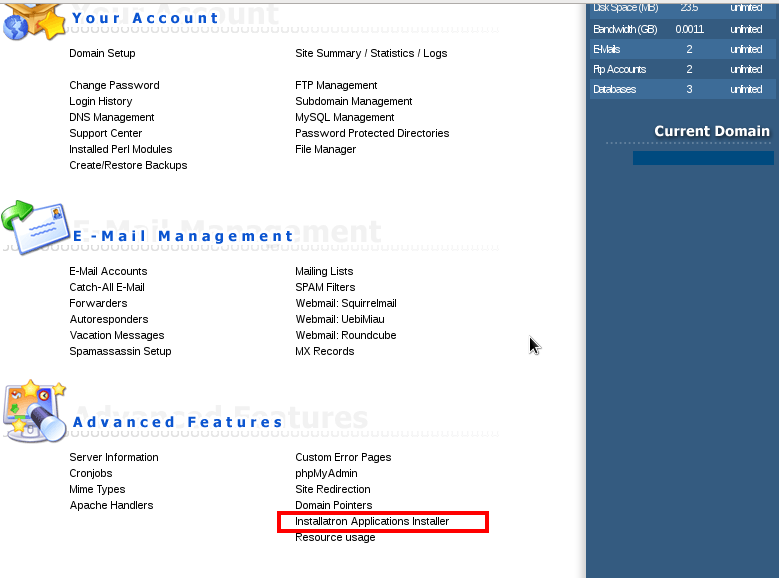 3. Select the application you want to install. We will install WordPress in this example.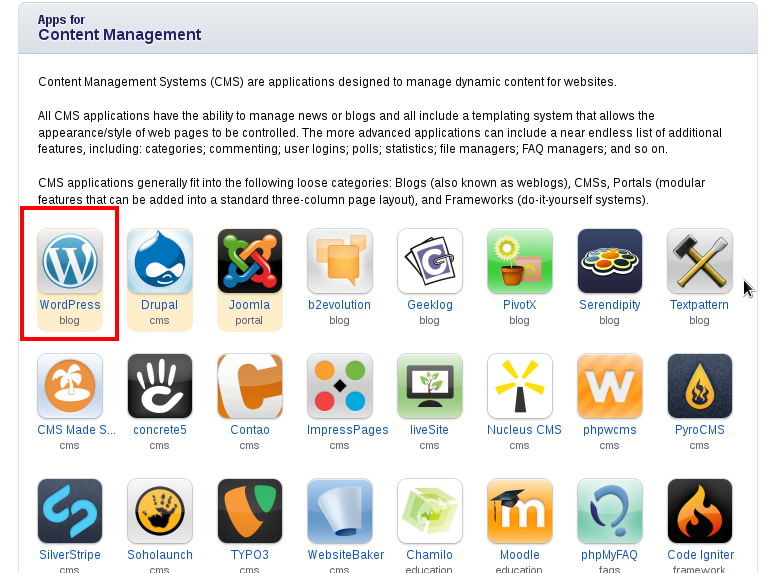 4. Click Install this application.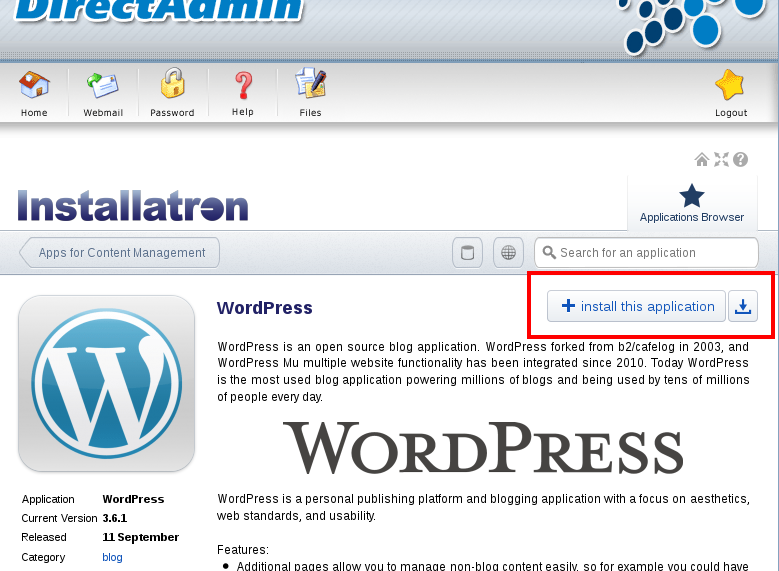 5. You can specify the directory you want to install WordPress in. Click Install to proceed.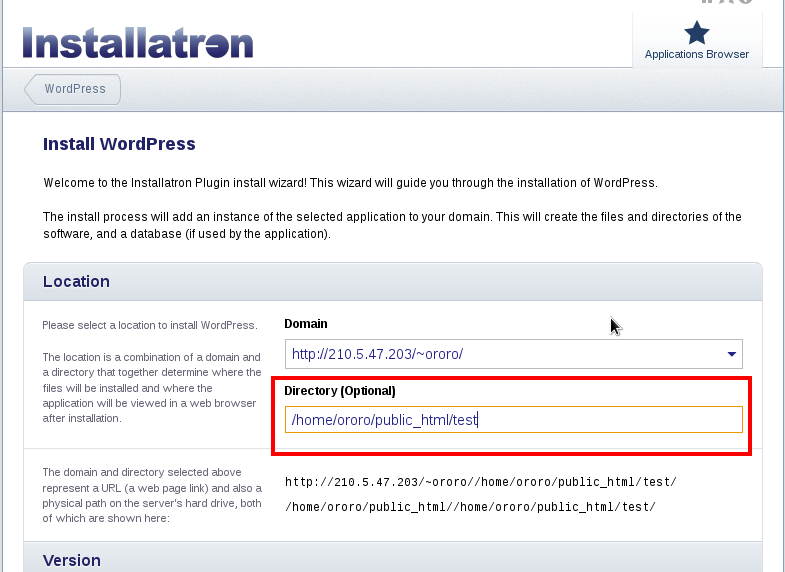 6. WordPress will now install and you will be notified once it is completed.