It's really easy to install WordPress if your DirectAdmin comes with Installatron. Installatron is a one click web application installer that enables blogs, photo galleries, forums, shops and other top web applications to be instantly installed and effortlessly managed.
Step 1 – Login into DirectAdmin.
Step 2 – Go to "Installatron Application Installer".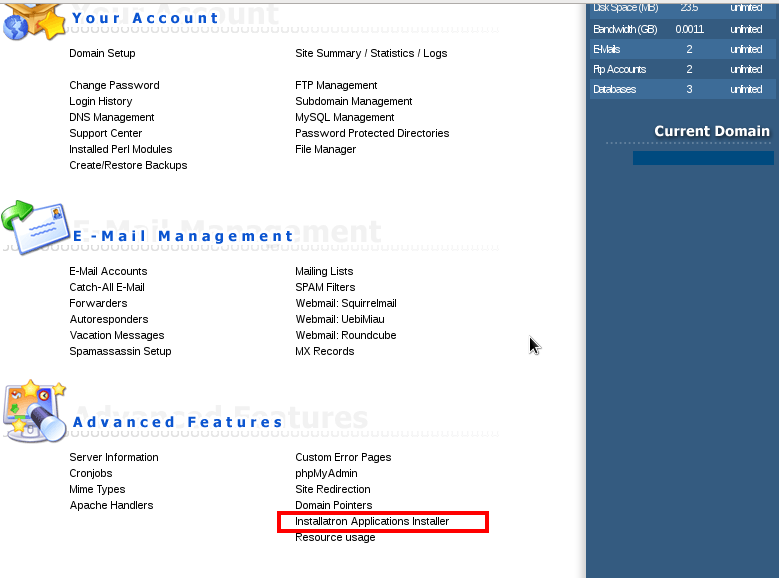 Step 3 – Select the application you want to install. We will install WordPress in this example.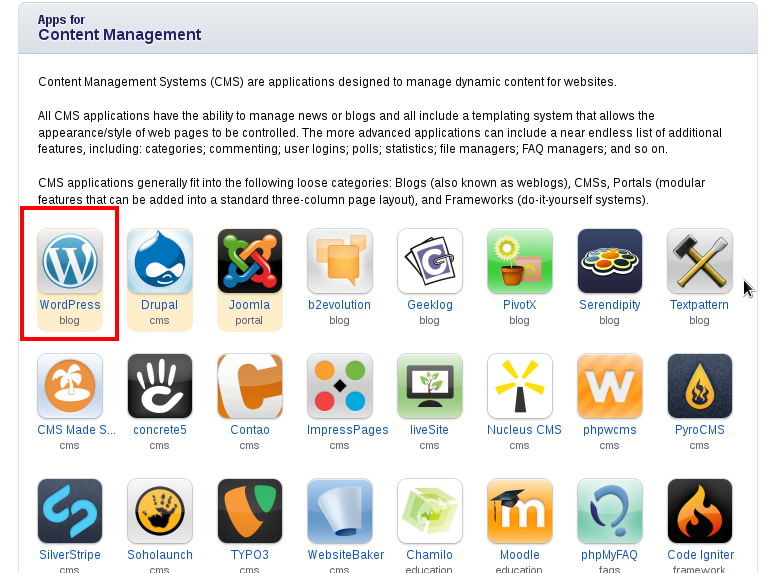 Step 4 – Click "Install this application".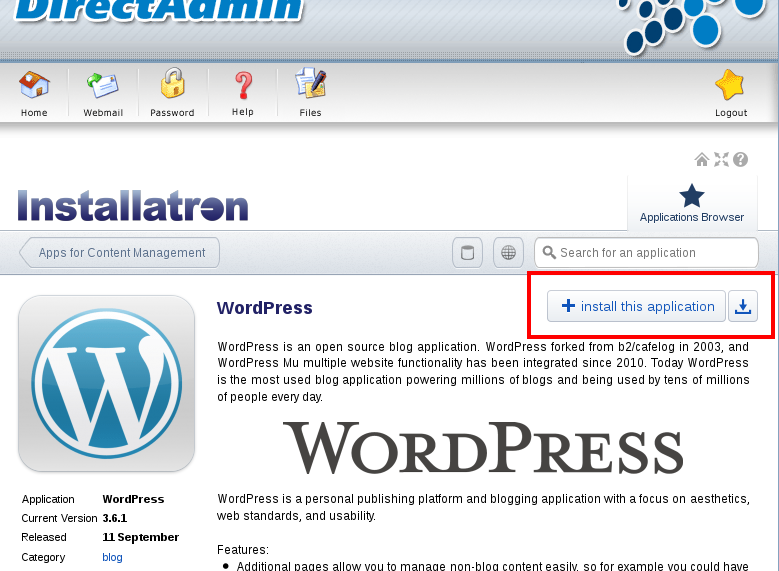 Step 5 – You can specify the directory you want to install WordPress in. Click "Install".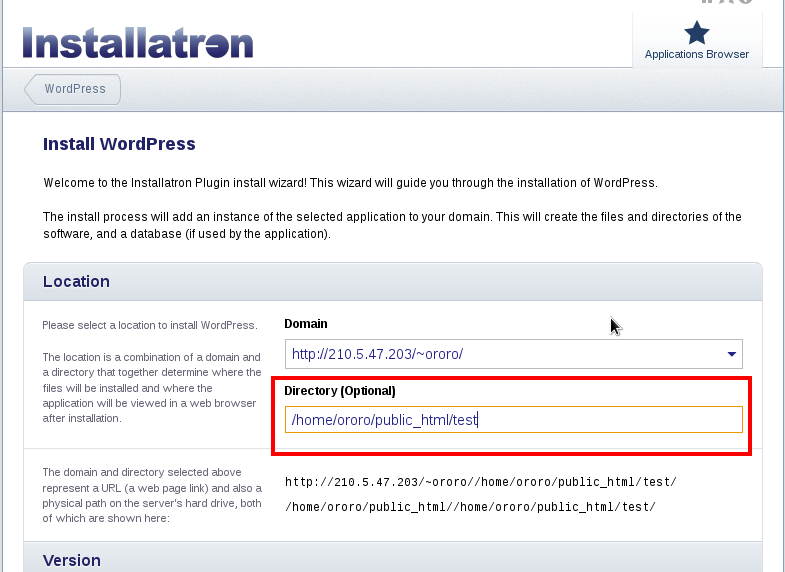 Step 6 – WordPress will now install and you will be notified once it is completed.