1)  Login to your Direct Admin. 
2) Click at Domain Setup.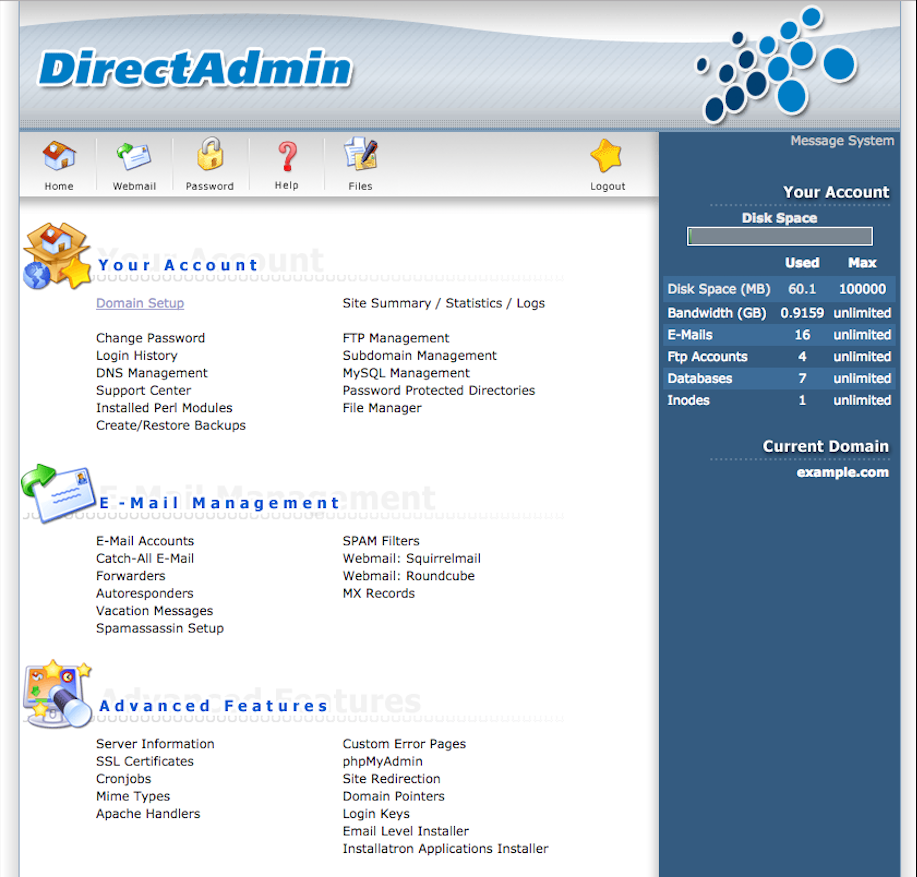 2. Choose the domain that you want to upgrade the PHP version.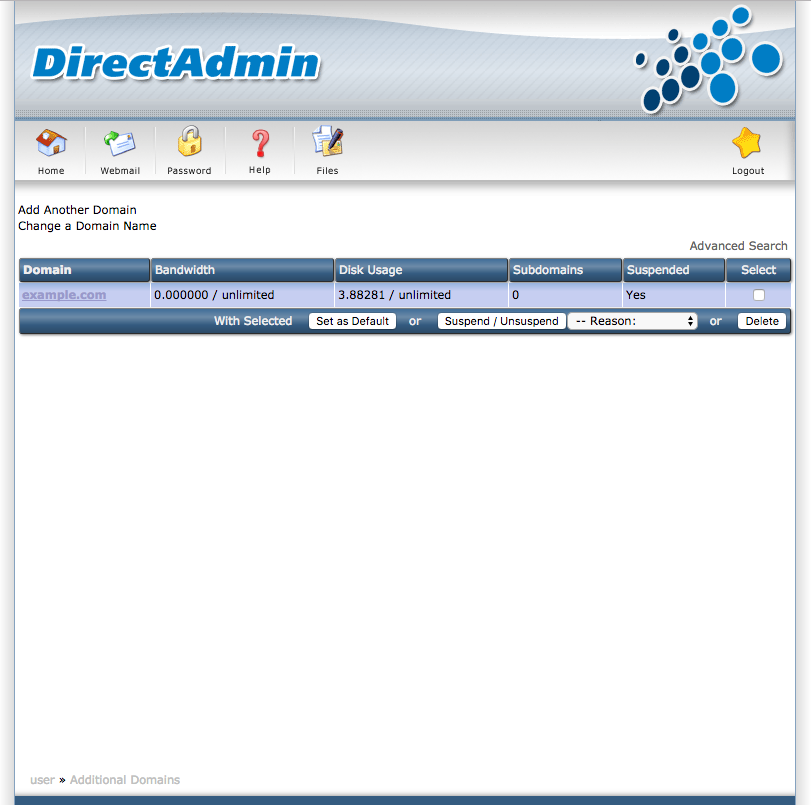 3) Choose the PHP version that you wish to use and save.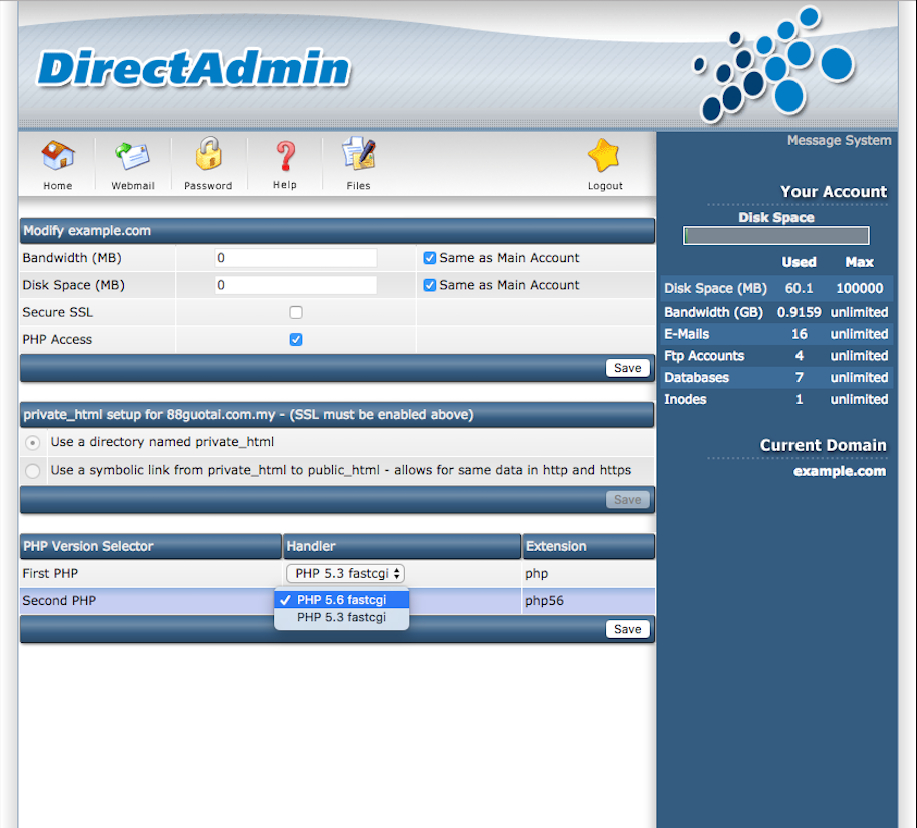 Note : Please make sure that Handler for First PHP and Second PHP can't be same version.