For cPanel Version 7
1)  Login to your cPanel
2) Go to MultiPHP Manager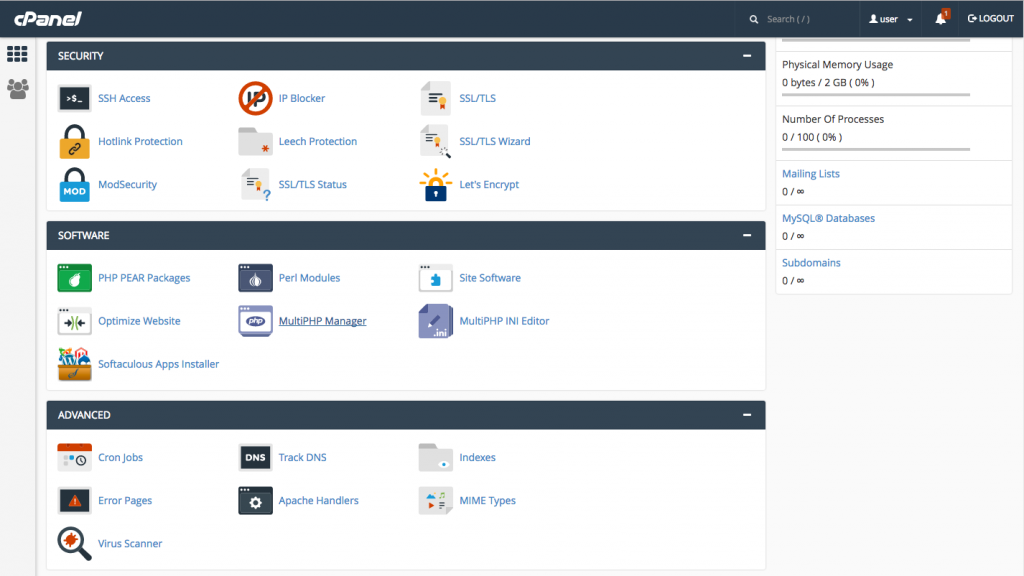 3) Choose the domain that you want to change the PHP version and choose the version. Then click apply.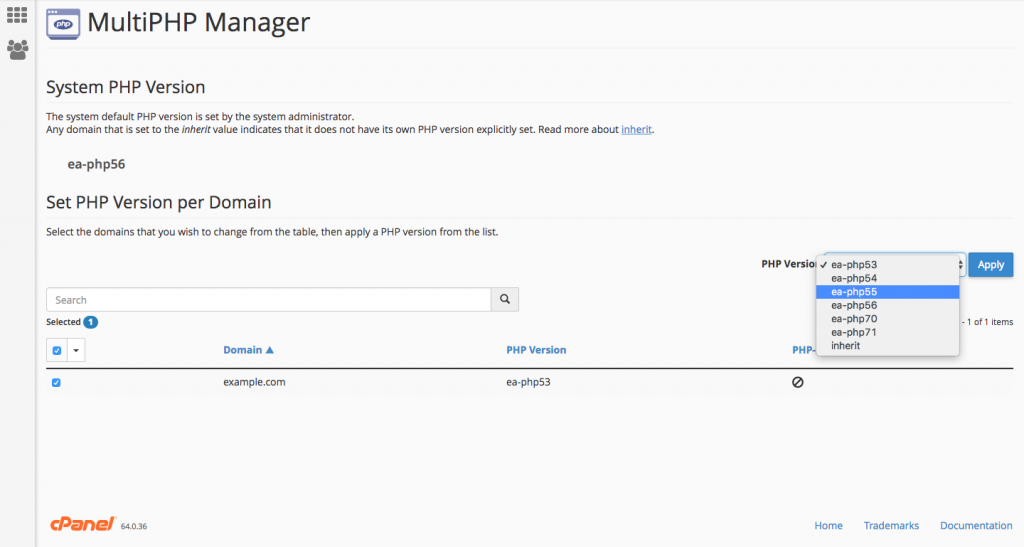 4) PHP version successfully changed.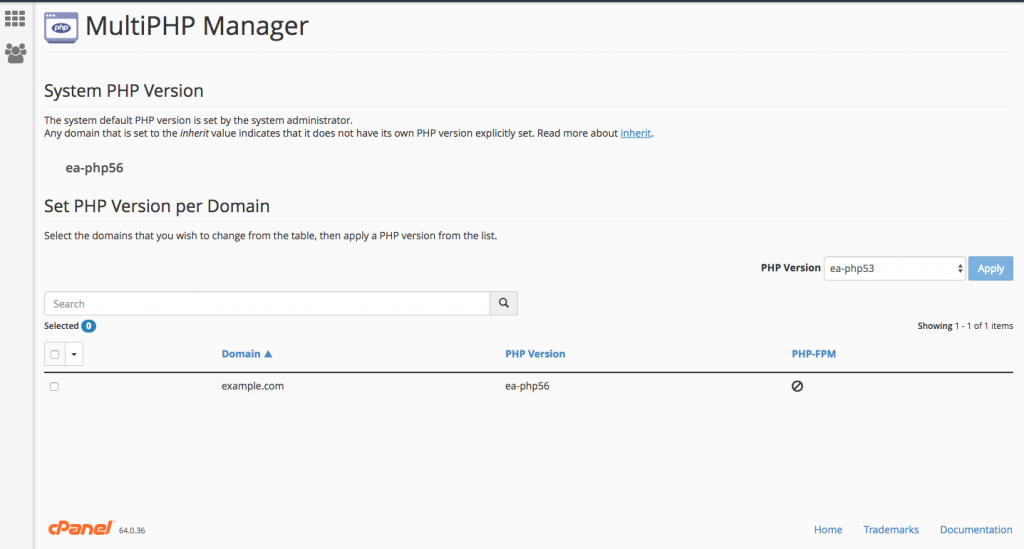 For cPanel version below than  7
1)  Login to your cPanel
2) Go to Select PHP Version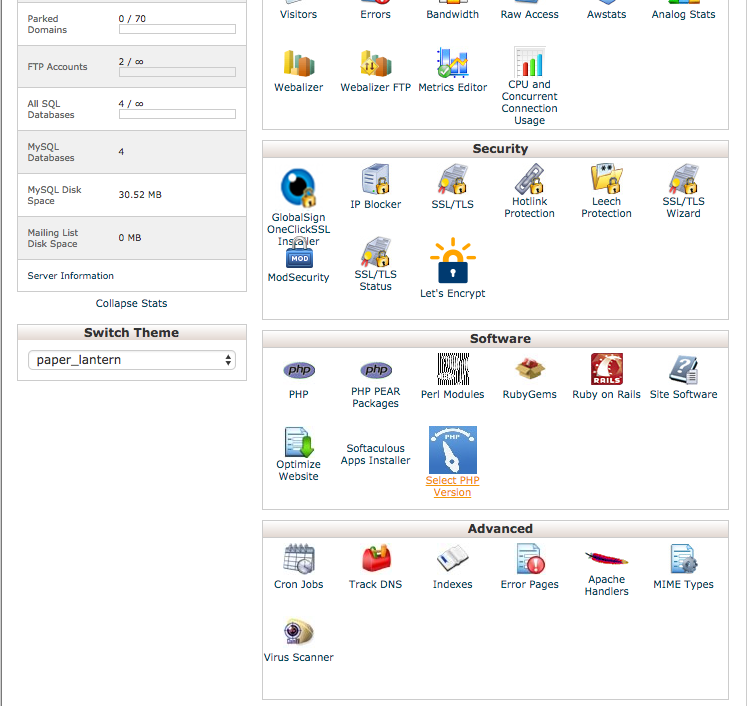 3) Select which PHP Version that you want to use and save.